1999: The Podcast #032 – Go – "Mary Xmas" – with Alex Steed and Jess Collins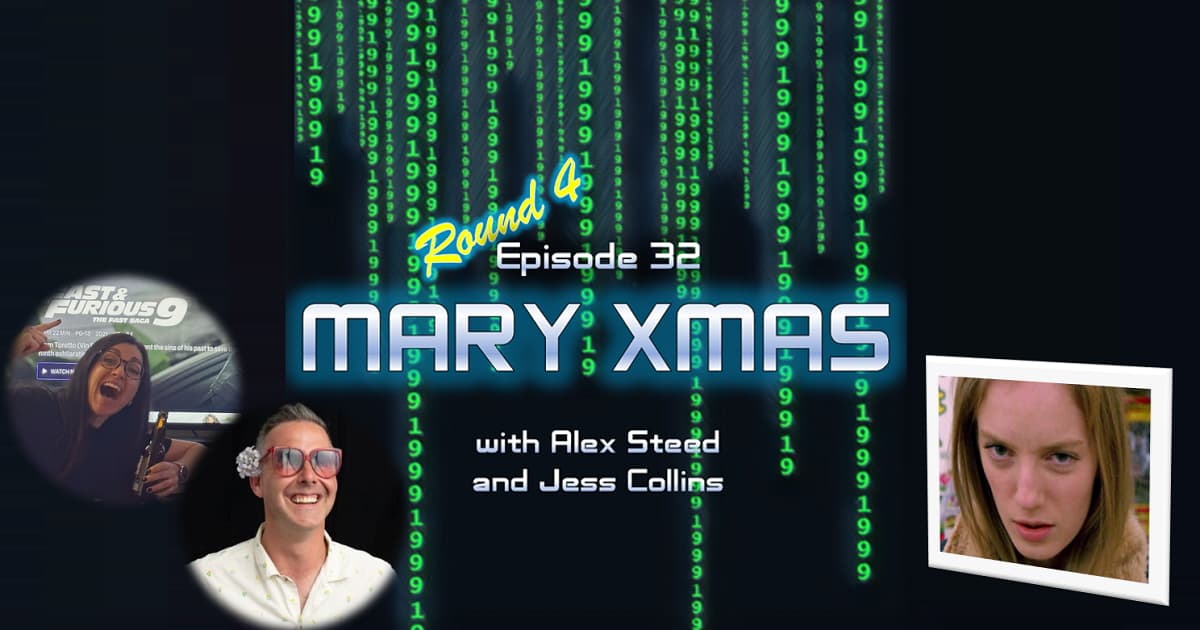 The shortest-titled movie of 1999 (and among the shortest ever), Go was Doug Liman's follow-up to his 1996 debut, a collaboration with writer John Favreau, Swingers.
There is some shared DNA between the two movies – both explore a very specific subculture in LA at a very specific time in the 90s, both drip with cool, and both borrow heavily from other films while creating something all their own.
But they're also very different. And Go was often labeled by critics – who overwhelmingly praised the movie – as "Tarantinoesque".
Of all the movies we've covered, this one is perhaps the most of its time (by design) and, weirdly, among the least aged, as Go's emphasis on clever dialogue, fast-paced storytelling, and characters that feel like real people make it a movie that is every bit as enjoyable, frantic, surprising, and oddly sweet as it was 24 years ago.
John and Joey invited two giant Go fans to discuss all of this – friend of the network Jess Collins, and the co-host of the podcast You Are Good, Alex Steed.
Jess is on Twitter @jayarekay_
Alex is on Twitter @alexsteed
o
Listen, Subscribe, and Rate Our Show:
Like Us on Facebook:
Follow Us on Twitter:
Follow Us on Instagram:
Follow Us on Letterboxd:
Say Hello: