1999: The Podcast #003 – The Blair Witch Project: "The Woods" with American Hysteria's Chelsey Weber-Smith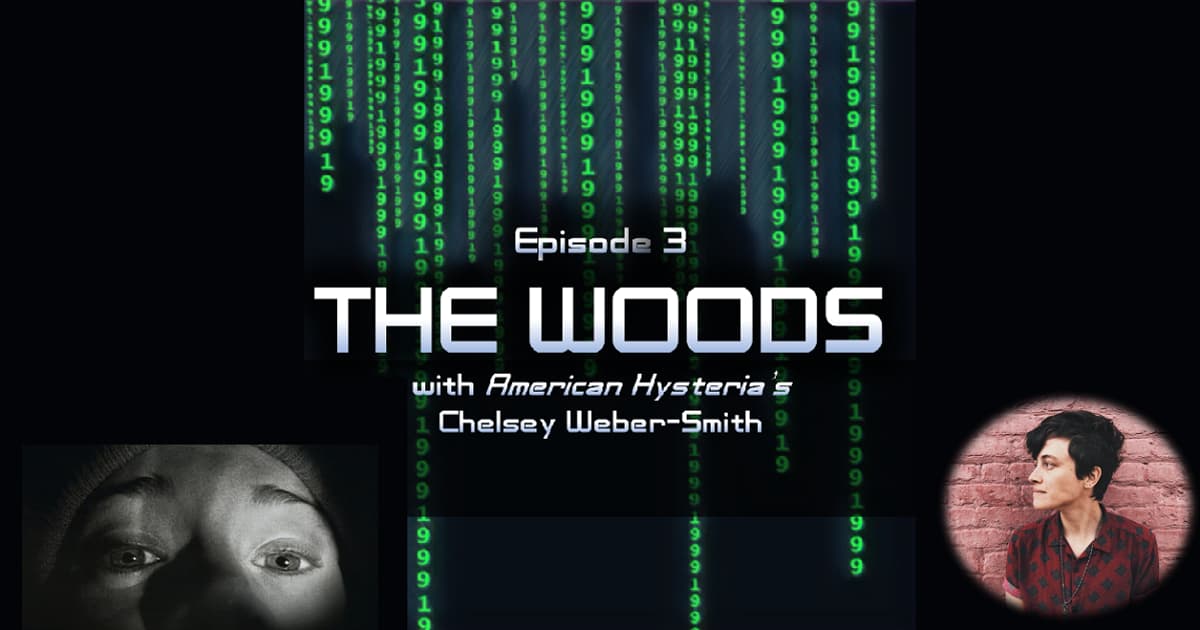 Starring Heather Donahue, Michael C. Williams, and Joshua Leonard as themselves – or people who happen to have their exact names – and written and directed by Daniel Myrick and Eduardo Sanchez, 1999's 10th-highest grossing film, The Blair Witch Project was produced on a budget of less than a half million dollars and grossed $248.6 million at the box office.
One of the founding films in the "found footage" genre, the film was perhaps most famous for the unprecedented marketing campaign that led up to its release.
The movie made innovative use of a relatively novel outlet called "the World Wide Web" and deliberately blurred the lines between fact and fiction, giving the film an air of reality that actually fooled some its audience into believing they were watching real documentary footage.
Heralded by critics for its ingenuity as well as its genuine scares, Blair Witch may well have been the buzziest of buzzy movies ever. But its legacy is slightly more complicated. While it was a huge hit with the public at the time, it is less liked by audiences now, who often complain that the movie doesn't hold up on its own, having relied too much on the multimedia "project" of which the film is merely the final ingredient.
This week, we talk to Blair Witch superfan and host of American Hysteria Chelsey Weber-Smith about what made it a great movie then and why we should still love it today.
Chelsey on Twitter: @AmerHysteria
Listen, Subscribe, and Rate Our Show:
Like Us on Facebook:
Follow Us on Twitter:
Follow Us on Instagram:
Follow Us on Letterboxd:
Say Hello: