2 Fast 2 Forever #285 – Find Me Guilty (2006)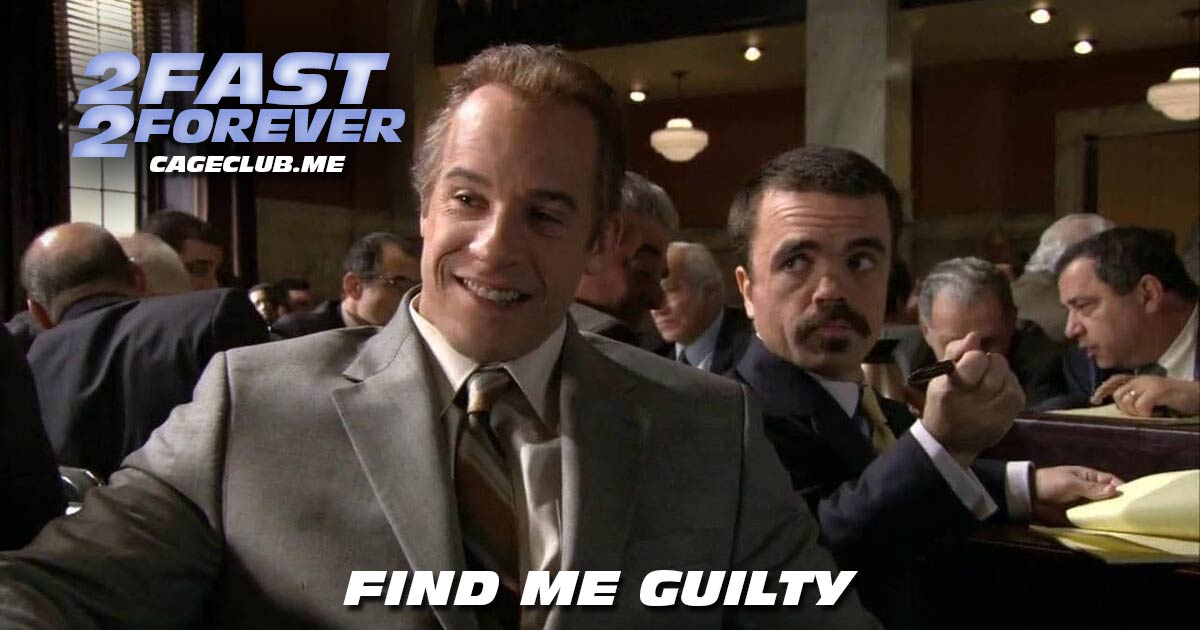 We only have a few more Vin Diesel pit stops left, but we've hit on something new: Find Me Guilty may be his biggest departure from Dom. Joining us to talk about this sort of comedy, sort of drama, sort of legal thriller is "fan favorite" Garrett Smith (Killer Bs). We talk about Find Me Guilty's unexpected connection to Los Bandoleros, how Vin Diesel landed the role, and how surprisingly (?) funny Vin is in the role. We wonder if he'll try this thing again, talk about the fake-out at the start of the movie, and praise Peter Dinklage. We reflect on smoking sections and talk about the RICO Act. Joe is once again suspiciously good with numbers.
Visit our Patreon page at patreon.com/2fast2forever. Extra special shout-out to Ben Milliman, Alex Elonen, Nick Burris, Brian Rodriguez (High School Slumber Party), Michael McGahon, Lane Middleton, Jason Rainey, Wes Hampton, Mike Gallier, Josh Buckley (Whole Lotta Wolves), and Michael Moser for joining at the "Interpol's Most Wanted" level or above!
Want to re-live past memories? Find all episodes from past laps here.
Intro music by Nico Vasilo. Interlude and outro music by Wes Hampton.
Listen, Subscribe, and Rate Our Show:
Like Us on Facebook:
Follow Us on Twitter:
Follow Us on Instagram:
Explore and Say Hello: