1999: The Podcast #007 – Fight Club: "Soap" with Amanda Moore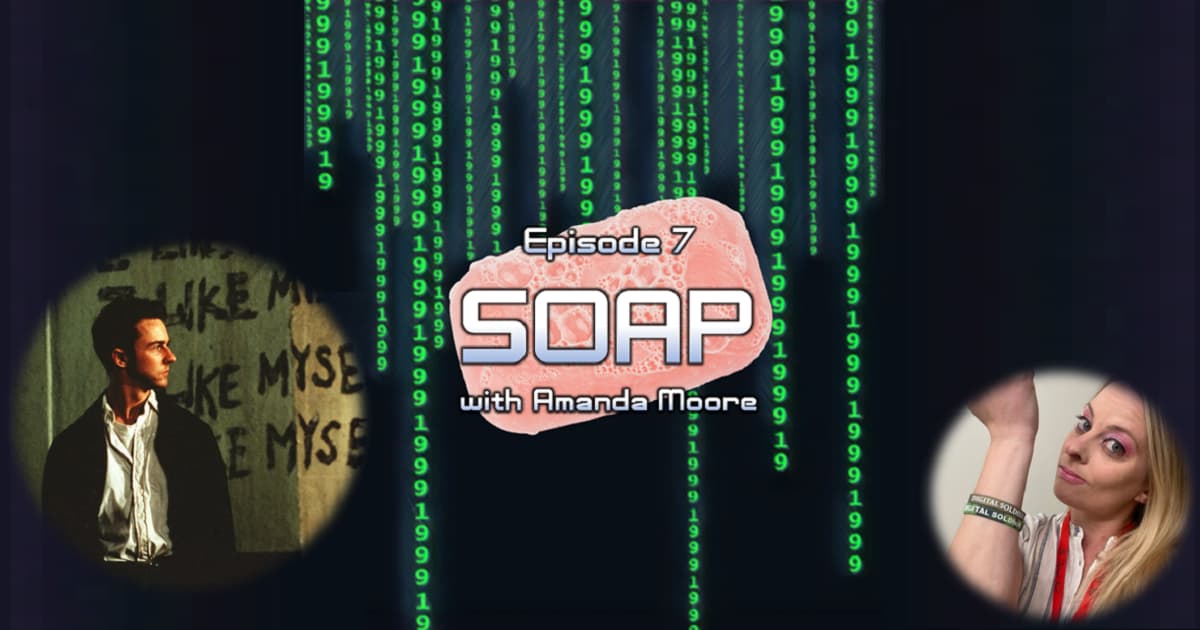 Fight Club may well have been 1999's most important box office bomb. With a budget of $65 million, the film barely made back half that at the domestic box office, and barely cleared $100 million worldwide.
Yet it remains one of the cult classics of the 1990s, and people often remember it being a lot more successful than it was. A lot of that has to do with the format that would define film in the pre-streaming era of the late 90s and early 00s: DVD.
Its themes of toxic masculinity, cultural decay, overbearing capitalism, fascism, and how all those things are expressed in violence seem particularly relevant today.
And so this week, John and Joey invited Amanda Moore (aka Frank) – who spent a year infiltrating the world of the alt-right and neo-Nazis and has spent her time since exposing them and writing about her experience – to talk about her love of the film and how well it reflects what is happening beneath the surface of American culture today.
You can find Amanda on Twitter @noturtlesoup17 and on TikTok at noturtlesoup17
Listen, Subscribe, and Rate Our Show:
Like Us on Facebook:
Follow Us on Twitter:
Follow Us on Instagram:
Follow Us on Letterboxd:
Say Hello: