1999: The Podcast #014 – Election: "Pick Flick" with Brian Rodriguez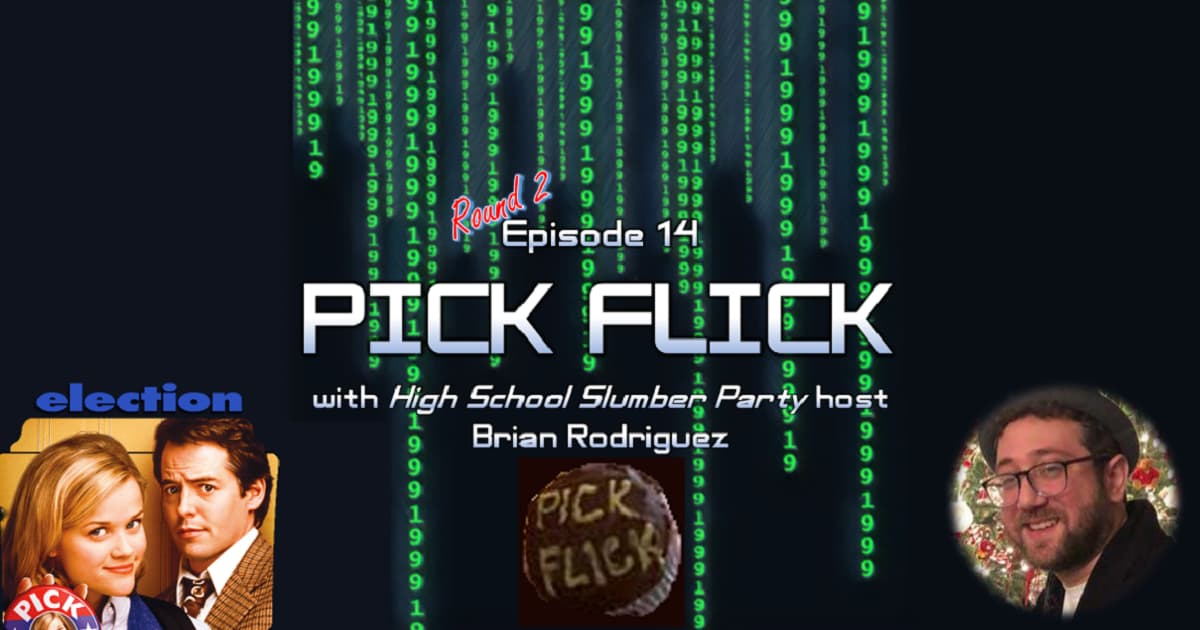 When Election premiered on April 23rd, audiences, it is safe to say, did not Pick Flick.
Election was a pretty giant dud. With a reported $25 million price tag, the film earned just $15 million at the box office, making it the 98th-highest grossing movie of the year. And that's despite near universal critical acclaim and a number of major awards nominations.
What went wrong? A lot, including a very limited release right after Columbine and sandwiched between The Matrix and The Mummy. But Election also defies genre, and having the MTV Productions label attached to it made the movie seem like something it…wasn't.
But the growing acclaim for its writer-director Alexander Payne in the years that followed made audience give it a second look, and today Election is something of a cult favorite, as well as powerful time capsule for a lot of the pre-9/11, pre-millennium, post-Clinton angst that made 1999 so unique.
John and Joey invited High School Slumber Party host Brian Rodriguez on to chat about this very not-a-teen-movie high school comedy.
Listen, Subscribe, and Rate Our Show:
Like Us on Facebook:
Follow Us on Twitter:
Follow Us on Instagram:
Follow Us on Letterboxd:
Say Hello: