2 Fast 2 Forever #120 – The Fast and the Furious (on a Budget) with The Budget Boyz!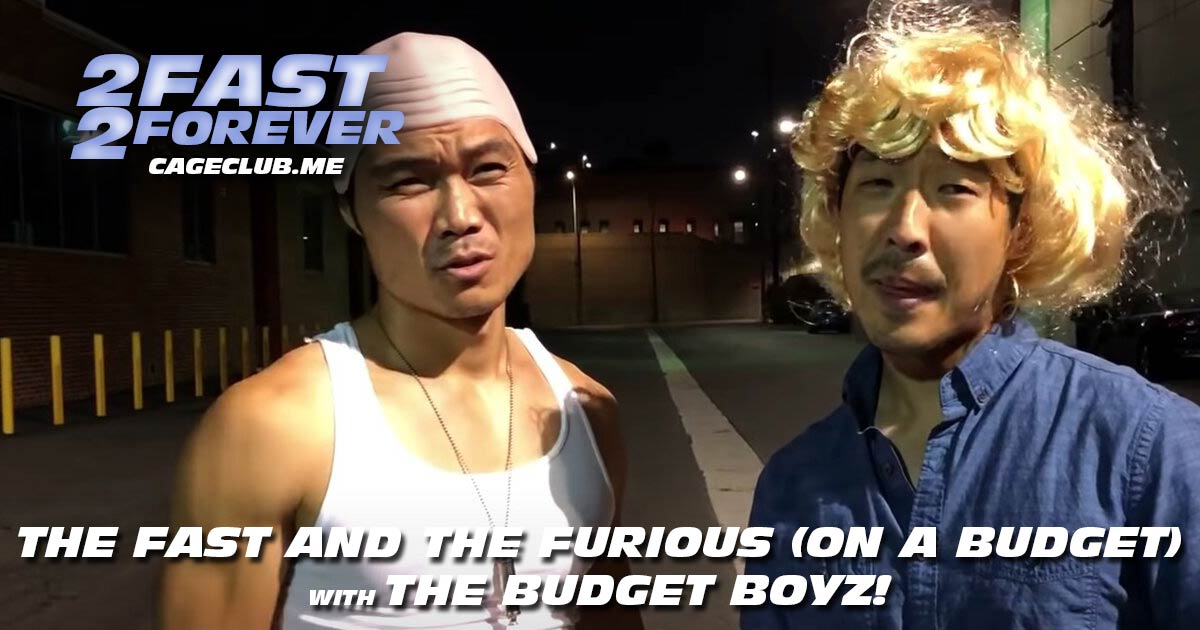 We're taking a pit stop from our pit stop, as we're joined by the Budget Boyz — Kevin Fairy and Kent Yoshimura — to talk about their new viral video: Fast & Furious (on a Budget)! We talk to them about their history with the franchise, where the idea to recreate Fast & Furious came from, what they may be working on next, and a whole lot more. We also find out which Fast & Furious characters they are, and their answers may surprise you! (Or, maybe just them. You'll see.) You can watch their short film here.
Visit our Patreon page at patreon.com/2fast2forever. Extra special shout-out to Ben Milliman, Jake Freer, Alex Elonen, Nick Burris, Brian Rodriguez (High School Slumber Party), Hayley Gerbes, and Christian Larson for joining at the "Interpol's Most Wanted" level or above!
Want to re-live past memories? Find all episodes from past laps here.
Intro music by Nico Vasilo. Interlude and outro music by Wes Hampton.


Listen, Subscribe, and Rate Our Show:
Like Us on Facebook:
Follow Us on Twitter:
Follow Us on Instagram:
Explore and Say Hello: