2 Fast 2 Forever #302 – Fast X: Fourth Gear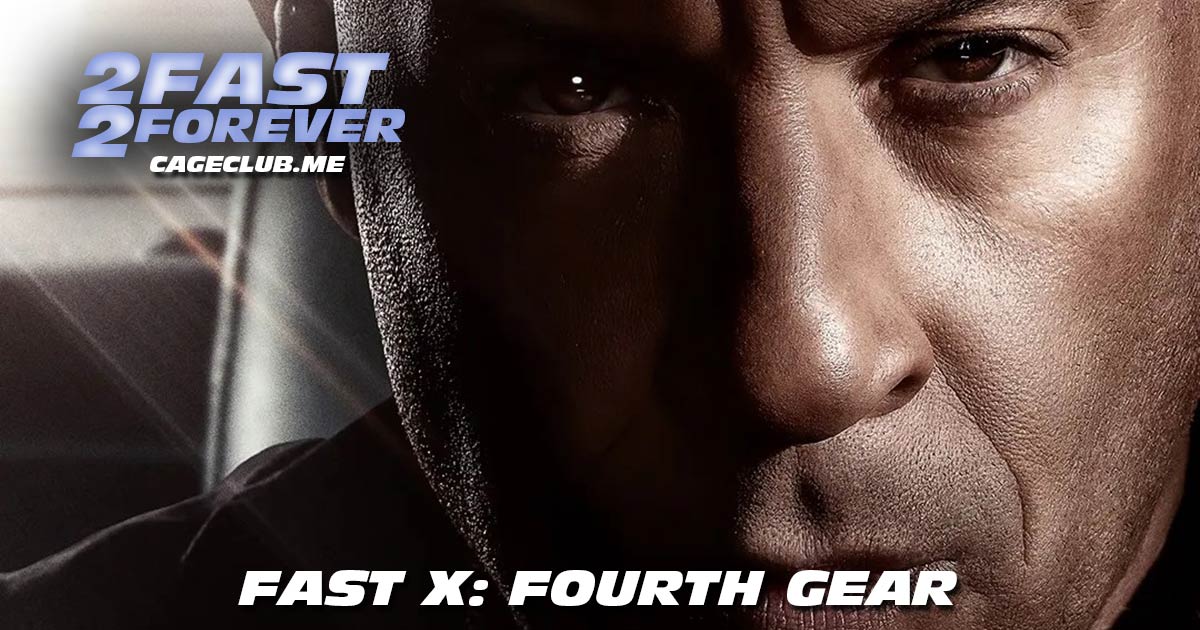 We're keeping the Fast X hype train going by crossing over with X is for Show, featuring Nico, Kevo, and TK! After our brief intro, this episode is the audio version of the most recent episode of their video series, which you can watch in its entirety on YouTube. After taking a trip down memory lane to reminisce about Spy Racers, we dive into Fast X to get TK's take on moving from the early films to the most recent installment, whether sacrificing character in favor of tropes is good or bad, and whether or not audiences should "allow" this bifurcation of a story into two movies? We compare F&F characters to Batman and X-Files character, compare Dom's relation to his family to video game mechanics, and explore Brian Tyler's score and how he incorporated Swan Lake.
Visit our Patreon page at patreon.com/2fast2forever. Extra special shout-out to Alex Elonen, Nick Burris, Brian Rodriguez (High School Slumber Party), Michael McGahon, Lane Middleton, Jason Rainey, Wes Hampton, Mike Gallier, Josh Buckley (Whole Lotta Wolves), Michael Moser, and Christian Larson for joining at the "Interpol's Most Wanted" level or above!
Want to re-live past memories? Find all episodes from past laps here.
Intro music by Nico Vasilo. Interlude and outro music by Wes Hampton.
Listen, Subscribe, and Rate Our Show:
Like Us on Facebook:
Follow Us on Twitter:
Follow Us on Instagram:
Explore and Say Hello: