2 Fast 2 Forever #177 – Fast & Furious Spy Racers: Mexico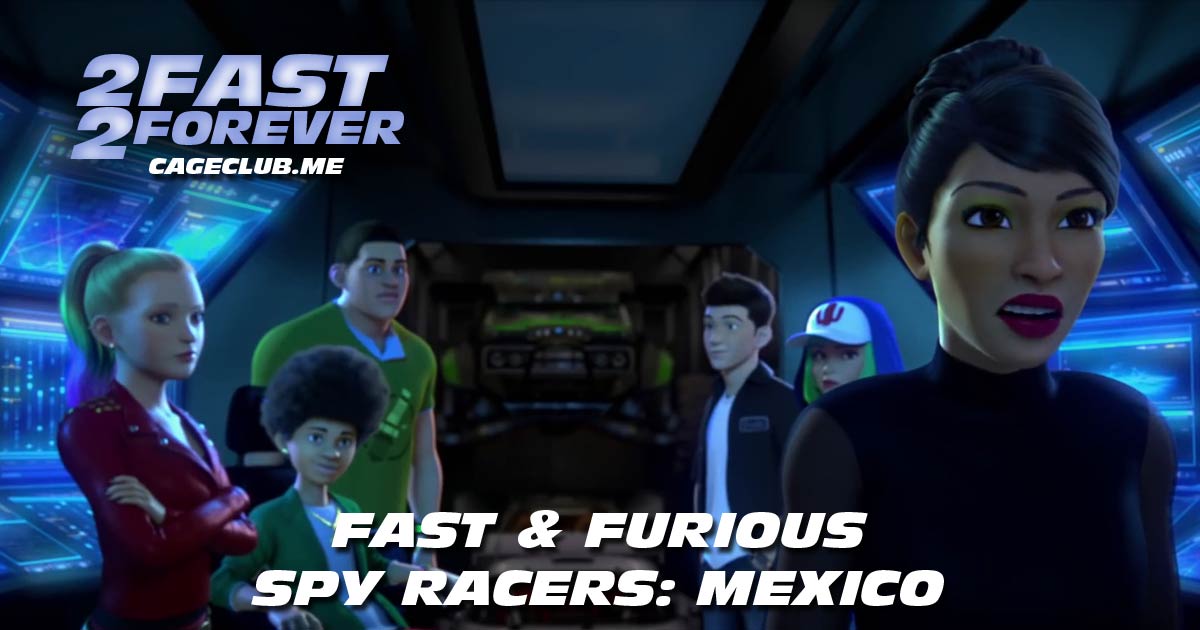 We've got a bonus episode this week, as Fast & Furious Spy Racers: Mexico recently hit Netflix, and we're here to talk all about it! We welcome in our Spy Racers experts, Nico Vasilo (X is for Podcast) and Kevo Risse (Husbands Talking, More or Less) to wonder… why isn't Spy Racers getting weird with things? Nico makes things TV-MA in a hurry and talks a lot about The Simpsons, while Kevo, our newly-appointed Corn Cob Investigator, has a heart-to-heart with the producers (who we know are listening) and lays down new ground rules about queer visibility for the 2020s.
We also talk about the show still having a Cisco problem (and an underdeveloped villain problem), what the show does (and doesn't) do, the lessons the creators can learn from Square Enix, and whether or not we're going to get a fifth season (and what the storyline could be)… or if Fast & Furious Spy Racers: Mexico is the end of the road for our racers. Plus, we celebrate the return of, "Aw, lugnuts!"
Visit our Patreon page at patreon.com/2fast2forever. Extra special shout-out to Ben Milliman, Jake Freer, Alex Elonen, Nick Burris, Brian Rodriguez (High School Slumber Party), Hayley Gerbes, and Christian Larson for joining at the "Interpol's Most Wanted" level or above!
Want to re-live past memories? Find all episodes from past laps here.
Intro music by Nico Vasilo. Interlude and outro music by Wes Hampton.


Listen, Subscribe, and Rate Our Show:
Like Us on Facebook:
Follow Us on Twitter:
Follow Us on Instagram:
Explore and Say Hello: