2 Fast 2 Forever #317 – Fast & Furious 6 (Lap 13)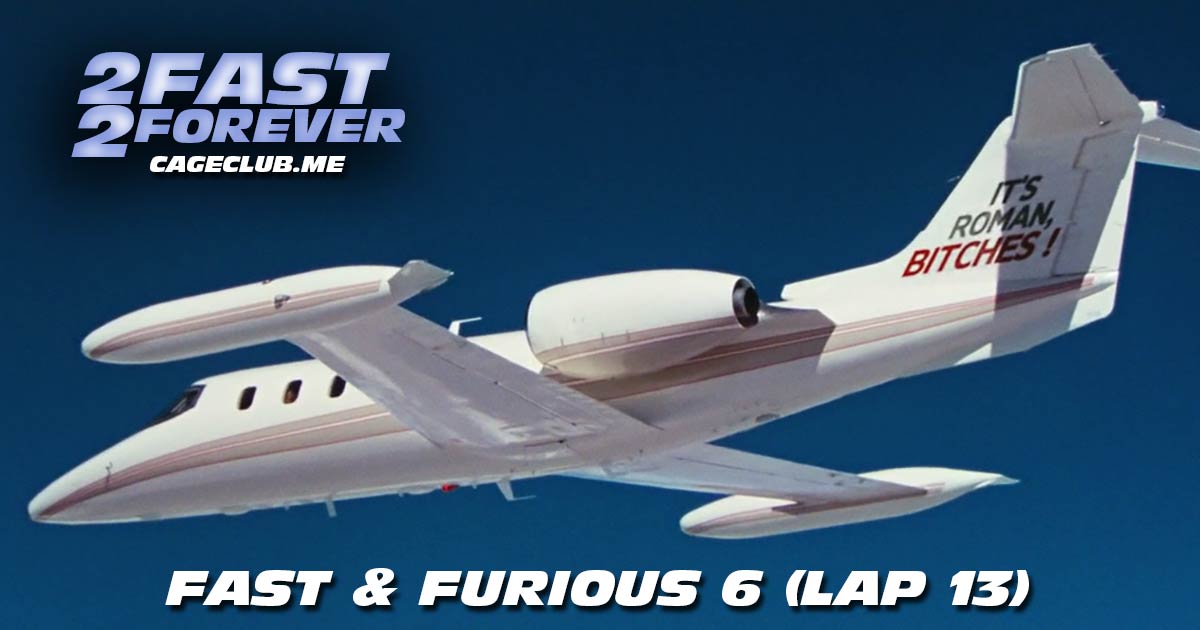 We're returning to Fast & Furious 6, which our guest Chrissy Shackelford (Last Week Tonight with John Oliver) calls "the quintessential Fast & Furious movie." (Also, in case you're wondering: Chrissy is doing *so* good. Thanks for asking.) After Joe explains Duck Dynasty, we uncover more terrible crazy credits, discuss Gisele's sacrifice (now that we know she's still alive), and play a guessing game about the auctioneer's character name.
We give Chrissy the hard sell on Los Bandoleros and Rad. She makes an impassioned defense of Vin Diesel's acting, shares a wonderful detail about her wedding, and has harsh words about both The Rock and Mia Toretto. She shares a very easy way to make Elena's pregnancy make (temporal) sense, a theory about deaths in these films, and why she thinks life before God's Eye was better.
We ask: do schoolchildren love ATMs? Are these movies funny? Which family member would be best at improve comedy? What are they doing with Rita Moreno and Kurt Russell?
Visit our Patreon page at patreon.com/2fast2forever. Extra special shout-out to Alex Elonen, Nick Burris, Brian Rodriguez (High School Slumber Party), Michael McGahon, Lane Middleton, Jason Rainey, Wes Hampton, Mike Gallier, Josh Buckley (Whole Lotta Wolves), Michael Moser, Christian Larson, Terra New One, and Aaron Woloszyn for joining at the "Interpol's Most Wanted" level or above!
Want to re-live past memories? Find all episodes from past laps here.
Intro music by Nico Vasilo. Interlude and outro music by Wes Hampton.
Listen, Subscribe, and Rate Our Show:
Like Us on Facebook:
Follow Us on Twitter:
Follow Us on Instagram:
Explore and Say Hello: