2 Fast 2 Forever #270 – Fast & Furious 6 (Lap 12)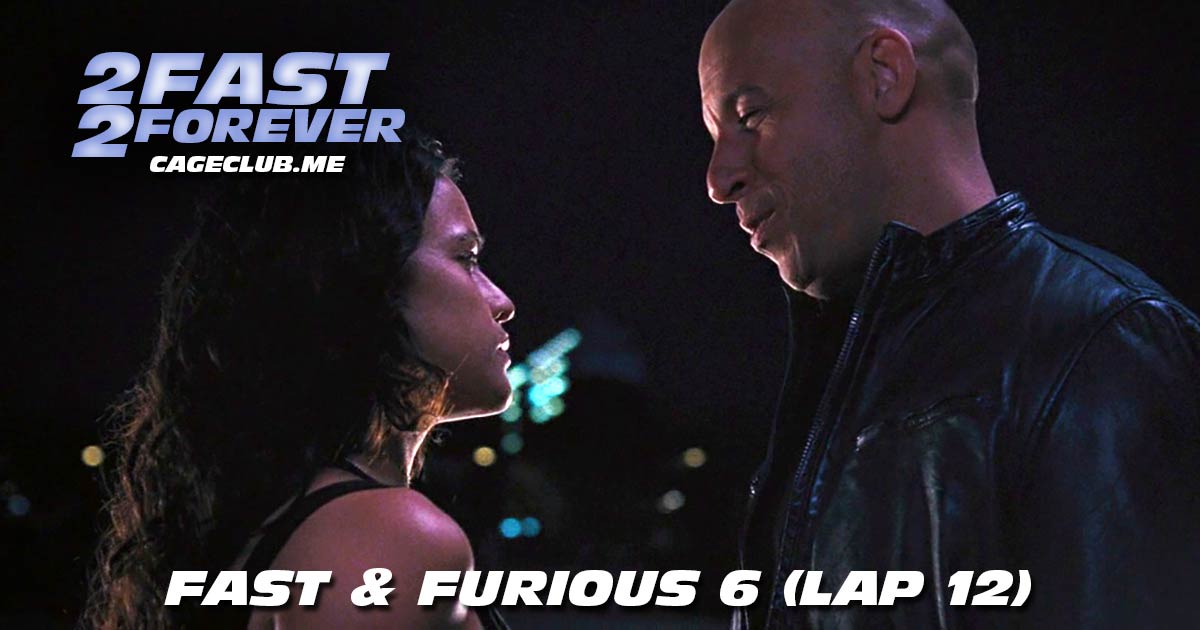 Montez is back for Fast & Furious 6, and she brought some very chaotic energy with her to the podcast. After efforting her way through the worst (or best) Montez Minute yet, we hear her hot take on Fast & Furious 6 and we discuss what pet Dom would have. We learn something wild about "See You Again," plan Joe's funeral, and talk about Rita Ora (and "don't bite the bait") for a while. Montez makes good metaphors and brings up conspiracy theories she can't explain, then shares her thoughts on the Dom/Letty/Elena situation. Joe and Montez put together arguably their worst showing in the Most Dom Moment. We pick future "race starters" and make a plea to add Lady Gaga to the franchise. Montez calls out Jack for being a "grown ass baby." History is made in BDWHAPFY.
Visit our Patreon page at patreon.com/2fast2forever. Extra special shout-out to Ben Milliman, Alex Elonen, Nick Burris, Brian Rodriguez (High School Slumber Party), Michael McGahon, Lane Middleton, Jason Rainey, Wes Hampton, and Mike Gallier for joining at the "Interpol's Most Wanted" level or above!
Want to re-live past memories? Find all episodes from past laps here.
Intro music by Nico Vasilo. Interlude and outro music by Wes Hampton.
Listen, Subscribe, and Rate Our Show:
Like Us on Facebook:
Follow Us on Twitter:
Follow Us on Instagram:
Explore and Say Hello: