2 Fast 2 Forever #082 – Fast Five (Lap 6)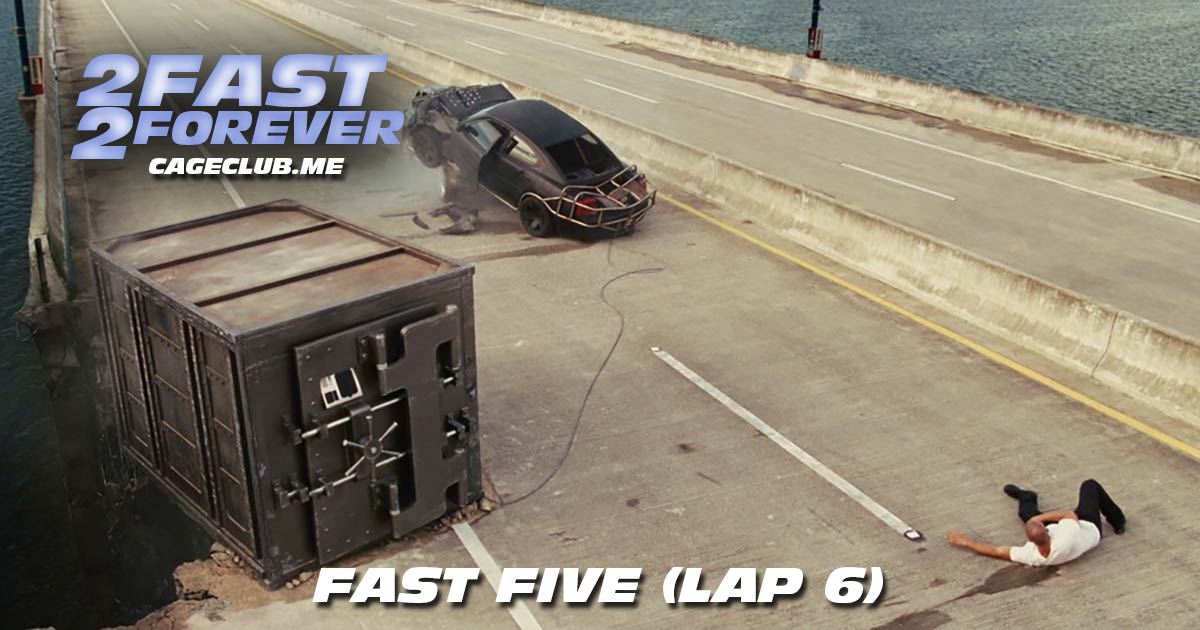 In our longest episode yet, we're joined by Roxana Hadadi (@roxana_hadadi | Pajiba, The AV Club) to talk about all things Fast Five. But first, our Fast and Furious minute tells us what Brian does like a cop, and we wonder why Dom is hanging out in the shadows in an abandoned alleyway. Then, Roxana joins us to discuss the filmmakers' innate ability to retcon Han's story, an alternate reality theory that (kind of, though not really) unites the Fastiverse and Breaking Bad, and where the franchise could improve itself. We also learn a shocking revelation about Zac Efron's ties to the franchise, hear a new take on whether or not Brian's a good cop, and wonder if Hobbs in Fast Five is the best Hobbs we'll ever get.
Also, a startling revelation about 1327 that makes us all yearn for a sitcom that we'll never get, as well as connections between Dom and John Wick, Shaw and Iron Man, and Dom's necklace and Vin Diesel's acting ability. (Plus, you know, a lot more. This episode is three hours long, you guys.) (Movie conversation begins around 45:00.)
Visit our Patreon page at patreon.com/2fast2forever. Extra special shout-out to Ben Milliman, Jake Freer, Alex Elonen, and Nick Burris for joining at the "Interpol's Most Wanted" level or above!
Want to re-live past memories? Find all episodes from past laps here.
Intro music by Nico Vasilo. Interlude and outro music by Wes Hampton.


Listen, Subscribe, and Rate Our Show:
Like Us on Facebook:
Follow Us on Twitter:
Follow Us on Instagram:
Explore and Say Hello: