2 Fast 2 Forever #239 – Fast Five (Lap 11)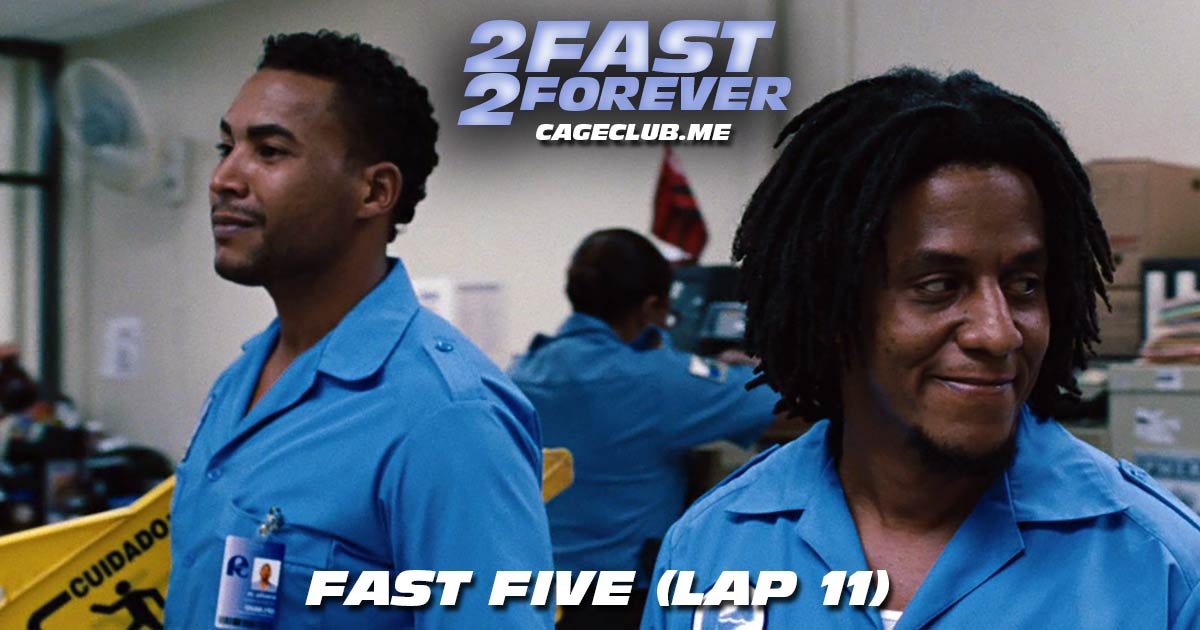 We're back in Rio again with Grand Rindner to talk about Fast Five! But first: lots of Fast and Furious (and Fast X) news! Then, we wonder, "Why Forest Whitaker?" as we discuss Young Rock (18:30) and spend another 60 seconds with the rat in the 2 Fast 2 Furious Minute (26:45). Then, we welcome in Grant to talk about Fast Five (32:25). We look at the Vin vs. Rock feud (which Grant has written about for GQ) and try to put the breadth and scope of Cipher's villainy throughout the franchise into focus. We break down the "requirements" for actors and actresses to join the Fastiverse. We make our picks for our heist. We talk about the "timeless" quality of music in the Fastiverse and how movies (including Fast Five) can succeed when they subvert heist tropes. Grant guides us through Vin Diesel's Facebook profile photos.
Visit our Patreon page at patreon.com/2fast2forever. Extra special shout-out to Ben Milliman, Alex Elonen, Nick Burris, Brian Rodriguez (High School Slumber Party), Hayley Gerbes, Michael McGahon, and Lane Middleton for joining at the "Interpol's Most Wanted" level or above!
Want to re-live past memories? Find all episodes from past laps here.
Intro music by Nico Vasilo. Interlude and outro music by Wes Hampton.
Listen, Subscribe, and Rate Our Show:
Like Us on Facebook:
Follow Us on Twitter:
Follow Us on Instagram:
Explore and Say Hello: