2 Fast 2 Forever #288 – F9 (Lap 12)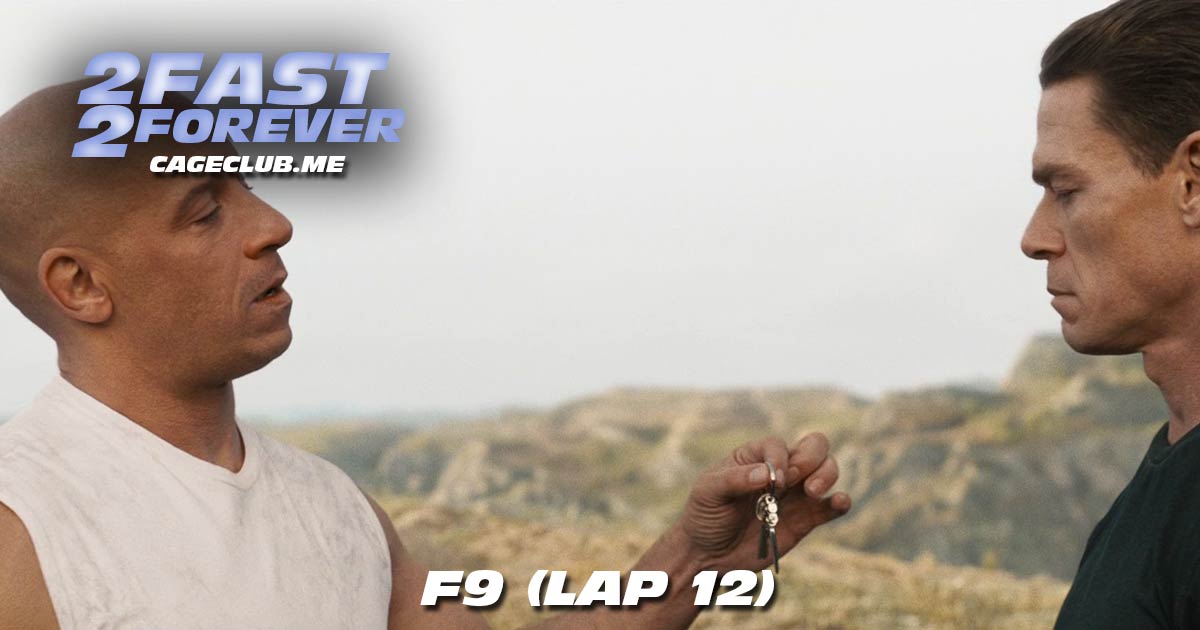 It's the end of an era. At long last, Montez is finally caught up on the Fast franchise, having seen F9 and all other Fast movies so far. After working our way through another rousing edition of the Montez Minute, Joey and Joe discover that they watched this movie in pretty different ways, with pretty different mindsets. We talk about the relationship between Mr. Nobody and Tess. Montez shares a fivehead theory about the franchise, which ties into a wild reversal in her opinions of a certain character. We share our Most Dom Moments, wonder who from Fast Five could return in Fast X, and realize how literate these movies could be getting.
Visit our Patreon page at patreon.com/2fast2forever. Extra special shout-out to Ben Milliman, Alex Elonen, Nick Burris, Brian Rodriguez (High School Slumber Party), Michael McGahon, Lane Middleton, Jason Rainey, Wes Hampton, Mike Gallier, Josh Buckley (Whole Lotta Wolves), and Michael Moser for joining at the "Interpol's Most Wanted" level or above!
Want to re-live past memories? Find all episodes from past laps here.
Intro music by Nico Vasilo. Interlude and outro music by Wes Hampton.
Listen, Subscribe, and Rate Our Show:
Like Us on Facebook:
Follow Us on Twitter:
Follow Us on Instagram:
Explore and Say Hello: