2 Fast 2 Forever #273 – Doxxing Elon's Chopper | Life in the Fast Lane #5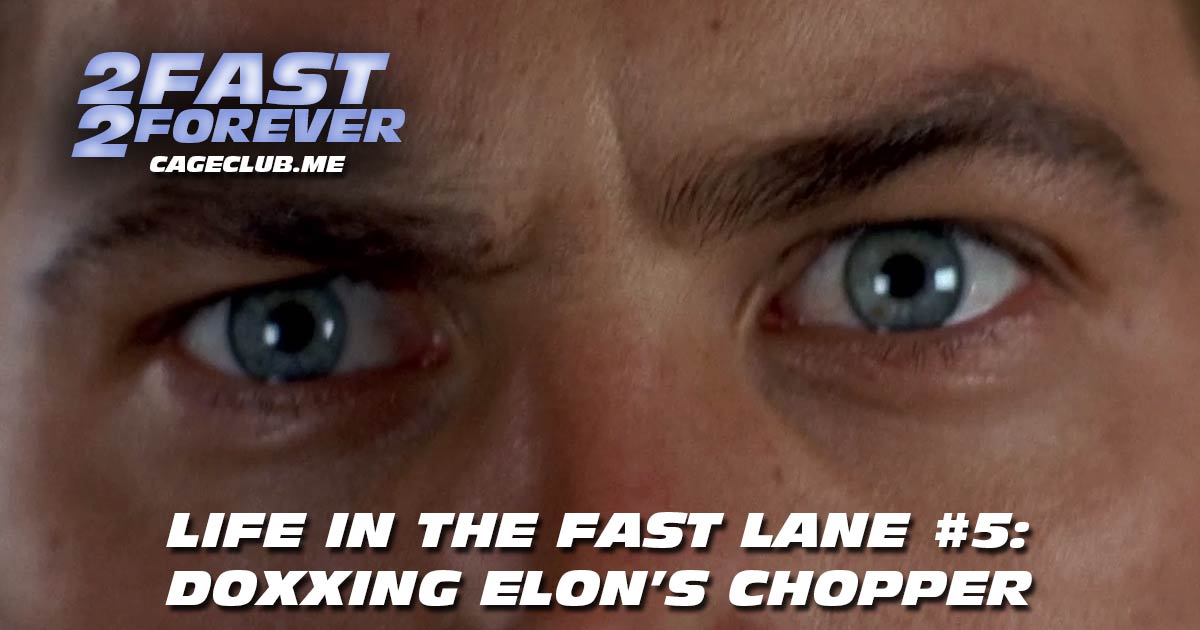 Happy New Year! We're continuing our journey through the 2 Fast 2 Furious Minute and catching up on everything else in the newest Life in the Fast Lane! Joey has terrible audio in this episode, and you can blame Spirit Airlines for that one. (Full details in extracurricular activities, obviously.) After teasing a "sports extravaganza" episode, we discover a new YouTube comment trend and find a ton of news "On the Streets," including news about Brie Larson, Gal Gadot (!), and Charlize Theron. We wonder… could Black Adam's failure (or "failure") return Hobbs to the Fastiverse? And… what, exactly, do we know about Fast X? (These are questions with no real answers.) We then catch up on extracurricular activities, watch the Fast & Furious 6 trailer with new eyes, and head to the 2 Fast 2 Furious Minute (1:09:15).
Visit our Patreon page at patreon.com/2fast2forever. Extra special shout-out to Ben Milliman, Alex Elonen, Nick Burris, Brian Rodriguez (High School Slumber Party), Michael McGahon, Lane Middleton, Jason Rainey, Wes Hampton, and Mike Gallier for joining at the "Interpol's Most Wanted" level or above!
Want to re-live past memories? Find all episodes from past laps here.
Intro music by Nico Vasilo. Interlude and outro music by Wes Hampton.
Listen, Subscribe, and Rate Our Show:
Like Us on Facebook:
Follow Us on Twitter:
Follow Us on Instagram:
Explore and Say Hello: