1999: The Podcast #026 – Tarzan: "Apes!" with Heather Antos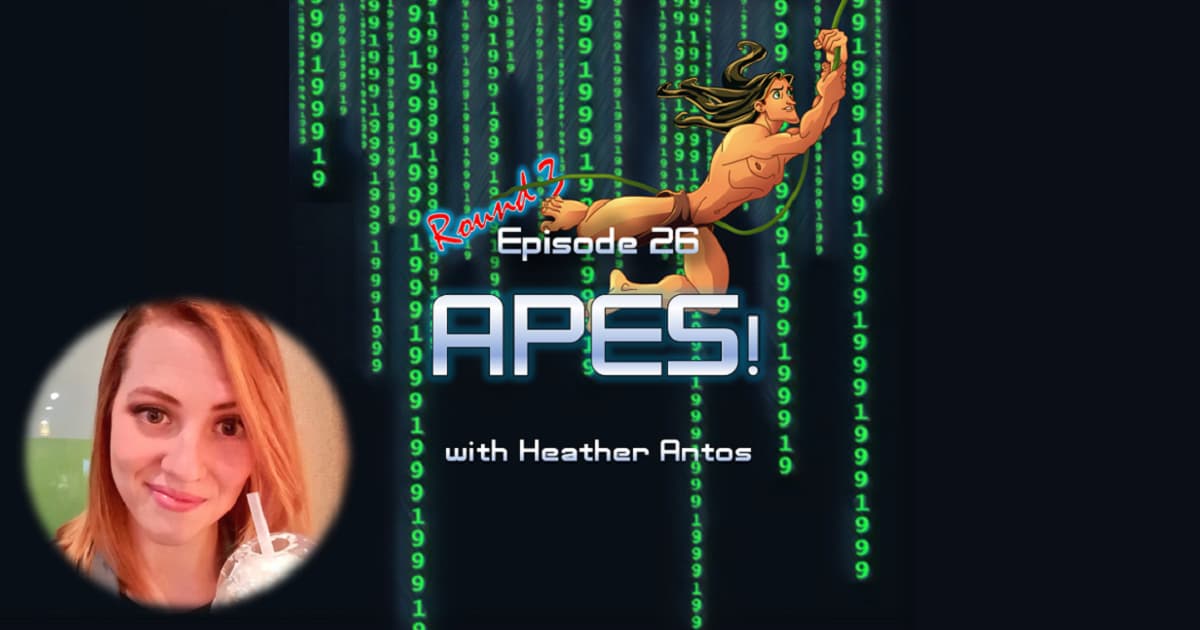 Disney's Tarzan was, as the 6th-highest grossing movie of the year, a big hit. But it also had a giant budget. Made for $130 million, it grossed $171 million domestically and $448 million worldwide. 
Tarzan did well with critics, as well. It was nominated for more than 2 dozen different awards, and won the Oscar and Golden Globe for best original song, Phil Collins' "You'll Be in My Heart". 
It holds a an 89 percent Rotten Tomatoes score with more than 100 reviews, and 79 Metacritic score with 27 reviews, putting it right in the middle of the pack of the so-called Disney Renaissance films.
But, oddly, this de facto grand finale of the Disney hand-drawn era just doesn't loom as large as the like of The Lion King, Aladdin, Beauty and the Beast, or even Hercules.
It will, however, always be in the heart (get it?) of our guest, artist and senior editor at IDW, Heather Antos. She joins John and Joey to talk about why Tarzan is great and deserves its seat in the Disney pantheon.
Heather is on Twitter @HeatherAntos
o
Listen, Subscribe, and Rate Our Show:
Like Us on Facebook:
Follow Us on Twitter:
Follow Us on Instagram:
Follow Us on Letterboxd:
Say Hello: