2 Fast 2 Forever #210 – Lap 9 Tune-Up (Recap/Relap)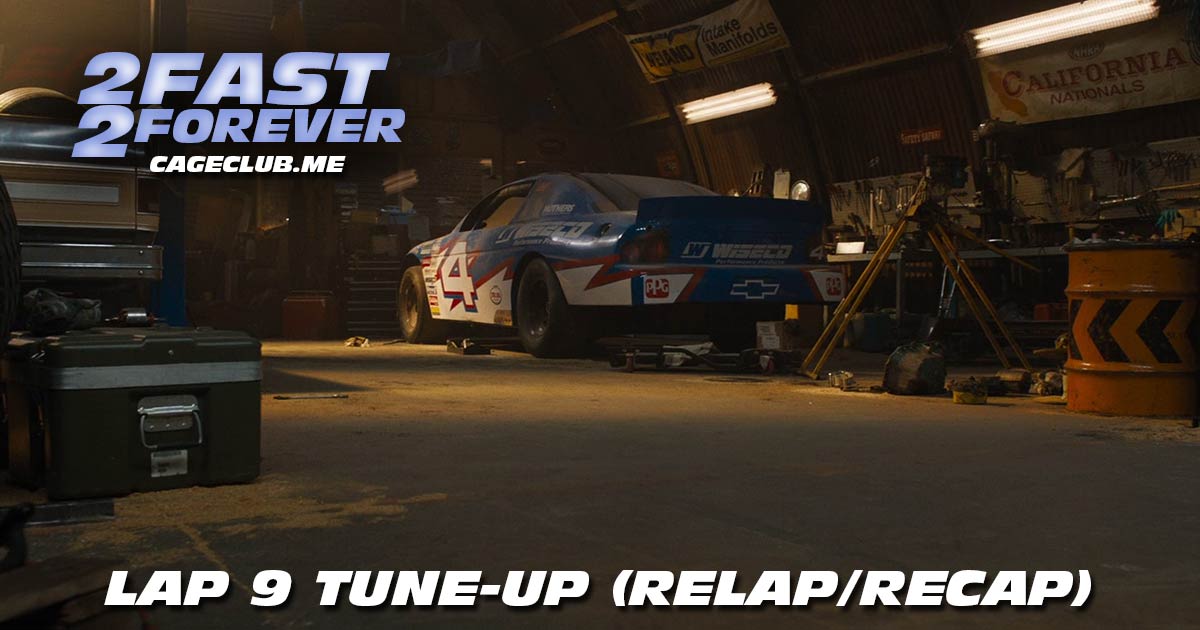 We're saying goodbye to Lap 9 (our modern car movies lap, aka "the lap where we watched F9 a whole bunch) and welcoming in Lap 10 in our mechanic-prescribed Lap 9 Tune-Up (Recap/Relap)! After we talk about Eternals, we do a comprehensive breakdown of Vin Diesel's post on Instagram directed squarely at Dwayne Johnson and talk all about the new video game Fast & Furious: Spy Racers Rise Of SH1FT3R in what's likely our longest "On the Streets" segment ever. Then, we head into the #2F2F Minute (53:15) to talk about Roman's recklessness before heading into Buddy's Garage (1:00:40) to reflect back on the "F9 Lap 9." We remember our favorite pit stop movies, Joe compliments Joey, and we unveil the Lap 10 theme before Joe shares his newest set of wacky rankings and Joey hesitantly shares his "real" rankings.
Visit our Patreon page at patreon.com/2fast2forever. Extra special shout-out to Ben Milliman, Jake Freer, Alex Elonen, Nick Burris, Brian Rodriguez (High School Slumber Party), Hayley Gerbes, Christian Larson, and Michael McGahon for joining at the "Interpol's Most Wanted" level or above!
Want to re-live past memories? Find all episodes from past laps here.
Intro music by Nico Vasilo. Interlude and outro music by Wes Hampton.


Listen, Subscribe, and Rate Our Show:
Like Us on Facebook:
Follow Us on Twitter:
Follow Us on Instagram:
Explore and Say Hello: