Pod Only Knows #001 – Mike Rothschild on his upcoming book "Jewish Space Lasers"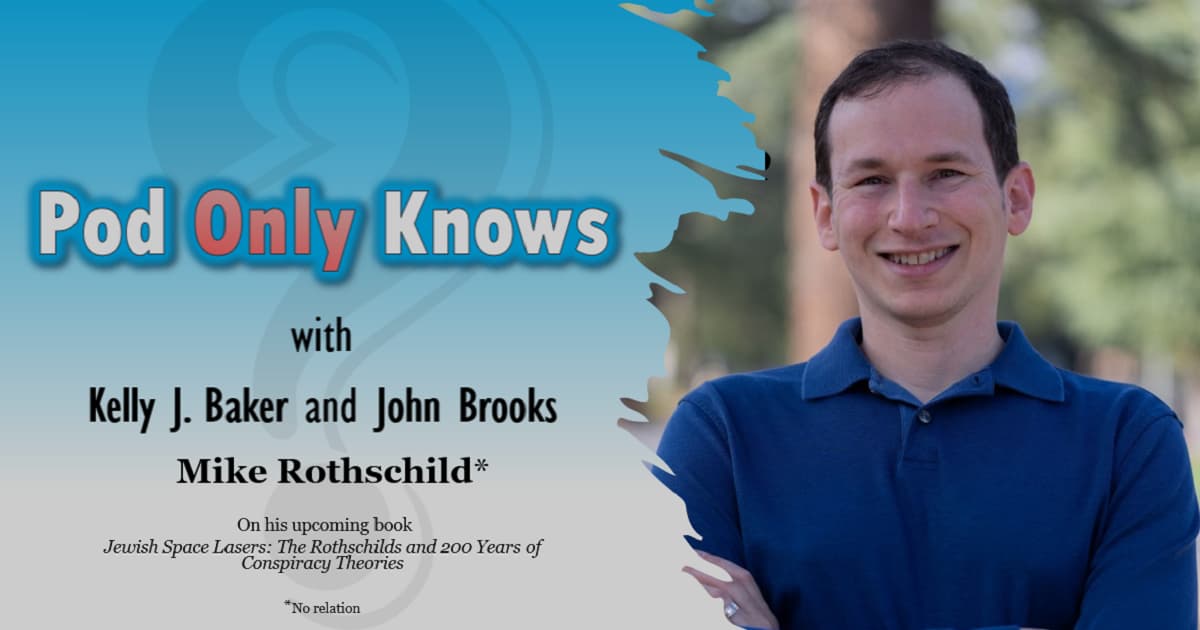 Mike Rothschild, author of the acclaimed 2021 book The Storm Is Upon Us: How QAnon Became a Movement, Cult, and Conspiracy Theory of Everything, is set to publish his follow-up, Jewish Space Lasers: The Rothschilds and 200 Years of Conspiracy Theories, in September.
The book covers the history of the antisemitic conspiracy theories surrounding the Rothschild (to whom Mike is not related) family and how they set a new model for framing Jewish people as responsible for major world events.
Mike joined Kelly and John to discuss the book, its title (a joking reference to a conspiracy theory concerning wildfires and satellites once voiced by congresswoman Marjorie Taylor Greene), why someone with his last name would want to get into this ine of work, and why antisemitism often isn't really about religion at all.
You can preorder Jewish Space Lasers here: https://www.penguinrandomhouse.com/books/733925/jewish-space-lasers-by-mike-rothschild/
You can learn more about Mike and his work at his website: https://themikerothschild.com/
Mike is on Twitter @rothschildmd
Listen, Subscribe, and Rate Our Show:
Like Us on Facebook:
Follow Us on Twitter:
Follow Us on Instagram:
Say Hello: