The Best TV Shows of 2019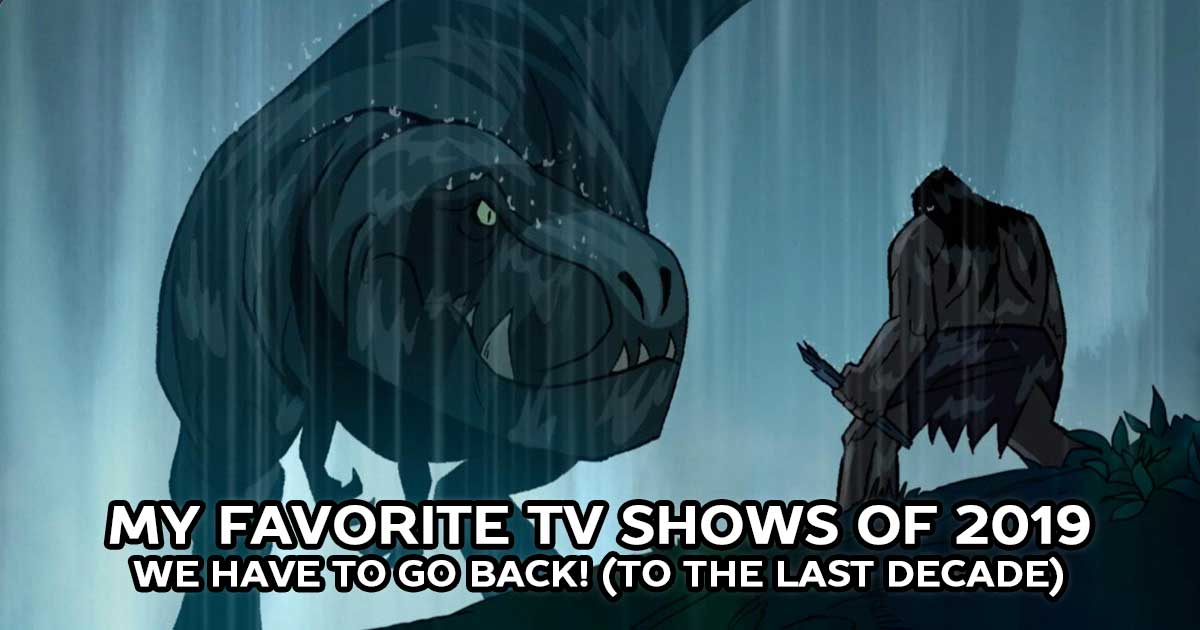 In ranking my favorite shows of the decade, I burned myself out on that format forever. (Or, for at least this year.) Instead of listing my favorite shows (not the best TV shows of 2019, because best is only useful for SEO) one by one, I'm following the format of a list I read in 2018 but can't find again. There were many shows I wanted to see and haven't seen yet; I am sorry that your favorite show isn't on this list. TV… It's Good™!
---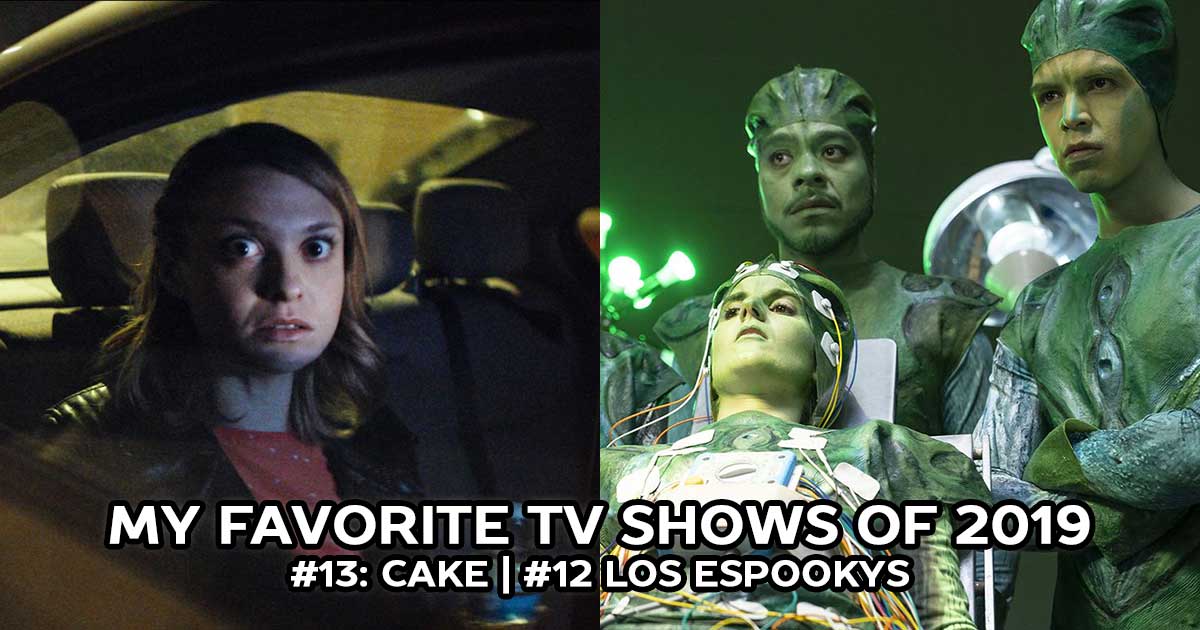 13. Cake
12. Los Espookys
Two of my favorite shows from last year were watched by, I don't know, nearly no one else? I know exactly one other person who watched Cake, and one person who watched Los Espookys. Both of these series are beautifully weird and criminally underseen, each wholly unlike anything else on TV. Cake's mishmash of art styles coalesce into a beautiful whole, with each segment varying wildly from the previous while also adding to the greater sum. Quarter Life Poetry is one of my new favorite TV things of the year, and I think Samantha Jayne is incredible. Los Espookys is a weirder show than most that I've seen in a long time, and more inaccessible than most things on HBO. It also happens to feature two of the year's funniest comedic performances in Ana Fabrega and Julio Torres, and a flourish of odd choices that are nothing short of absolutely delightful.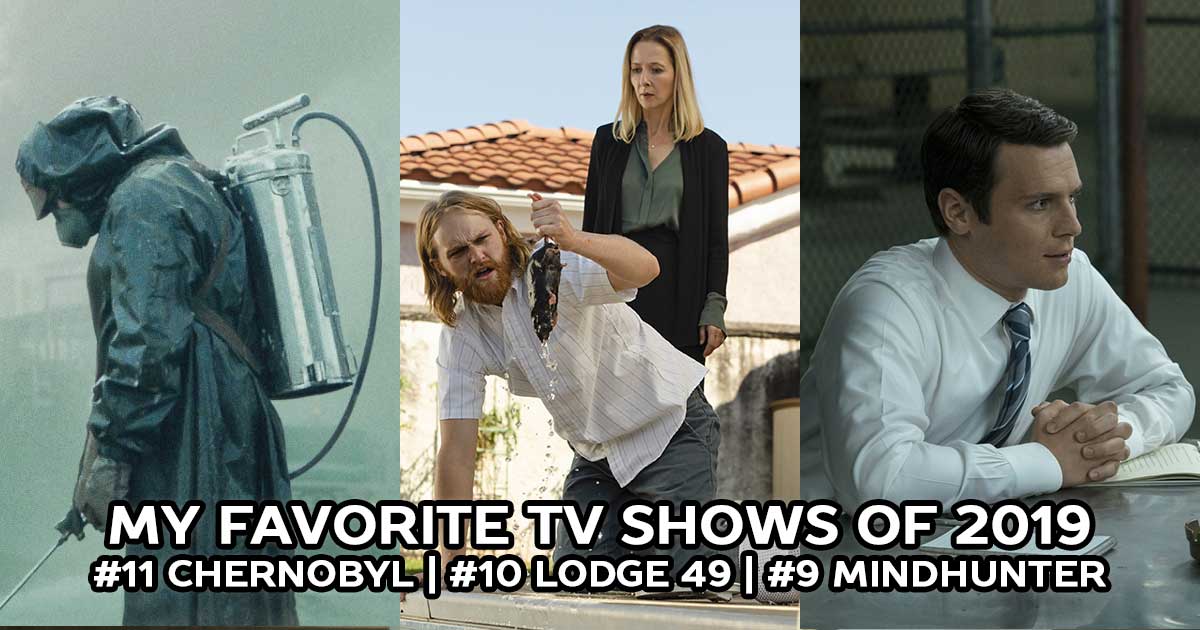 11. Chernobyl
10. Lodge 49
9. Mindhunter
The often-playful tone of Lodge 49 may not seem to fit in with the bleakness of Chernobyl or Mindhunter, but each of these exquisitely-made shows led to some of the most beautiful hours of television I watched in 2019. There's also something inherently morbid about each story, as all three are (in their own way) train wrecks of arrogance and stubbornness: Chernobyl via bureaucracy, Lodge 49 via a frequent lack of faith and belief, and Mindhunter via sophomania. Tragedy can be prevented. We all have family (found or by birth) there to support us. We don't have to should life's burdens on our own. Each of these shows offers glimpses at self-isolating societies that are at their strongest when they choose to work together. In a cruel (yet fitting) twist of fate, the future of each of these shows is bleak: Chernobyl's run is over, Lodge 49 was cancelled (but will hopefully find a second home), and Mindhunter's third season hasn't begun production.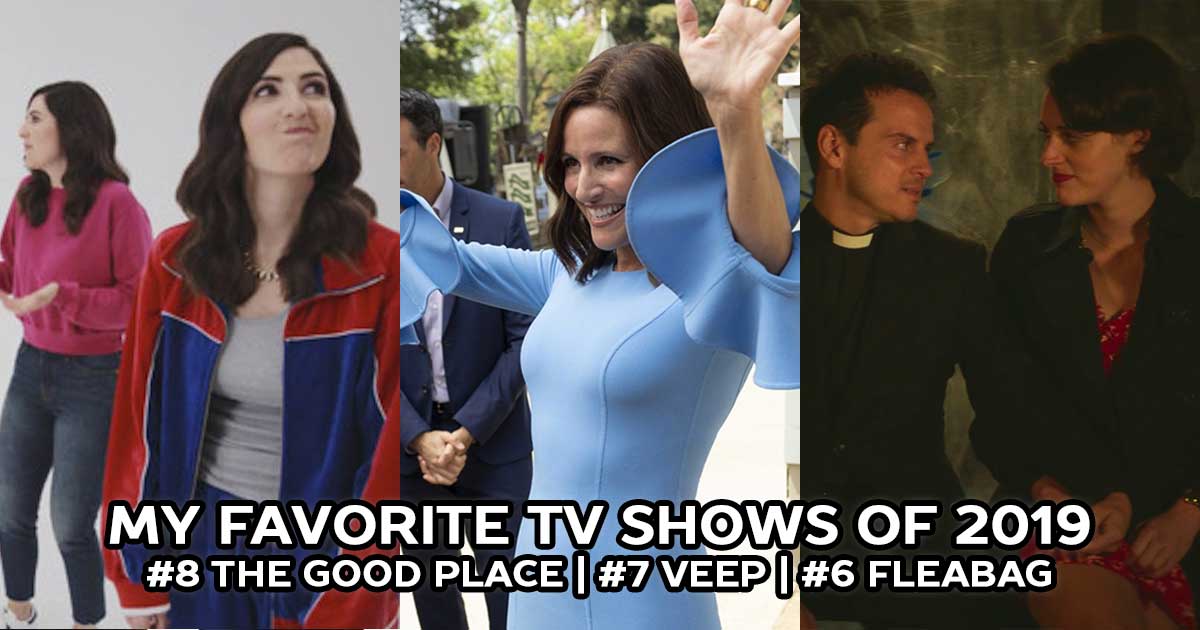 8. The Good Place
7. Veep
6. Fleabag
Each of these shows aired its final season in 2019 (though The Good Place still has a handful of episodes to go), and each ended on a true high note. It's rare that a show airs two seasons in a calendar year, but The Good Place did so as it continued to surprise and amaze. Each episode and each season of Veep is, to an extent, the same, which would be a bad thing if it weren't so wonderful. Phoebe Waller-Bridge is one of the funniest voices in show business today, and she managed to top Fleabag's first season with an even better second, sending it off with a perfect-in-every-way ending. Comedy on TV has been very good over the past decade, especially as we've begun to see shows about different types of characters, told with new voices, in new ways. These shows all revolve around a dislikeable lead you can't help but empathize with and root for, as the performances by Kristen Bell, Julia Louis-Dreyfus, and Phoebe Waller-Bridge are all that empathetic and spectacular.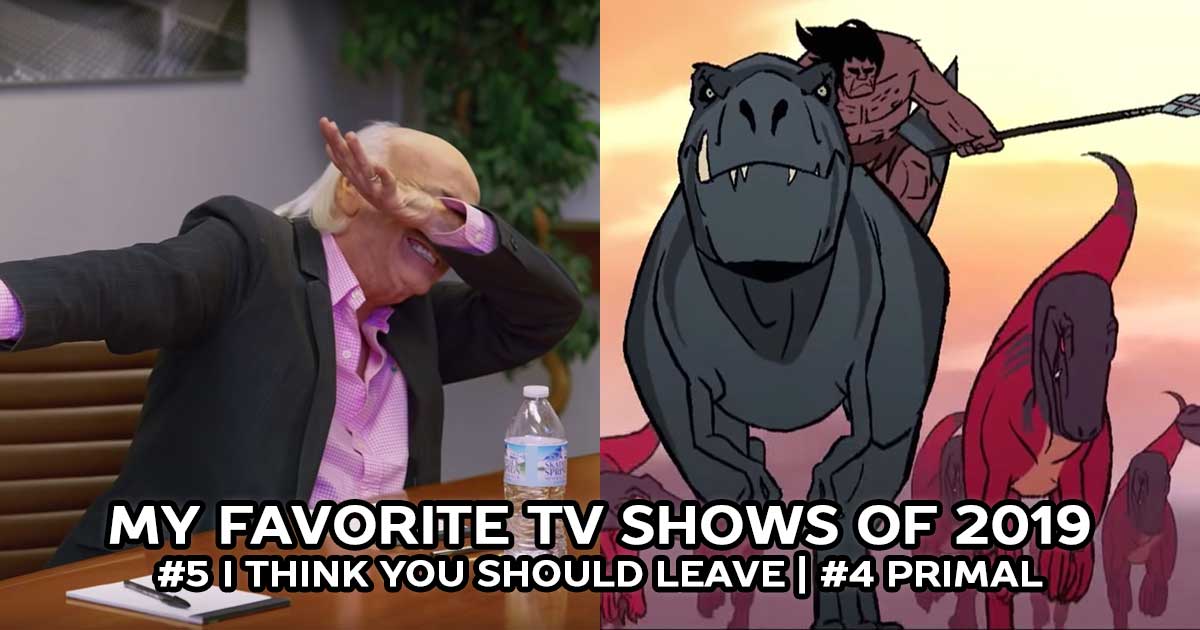 5. I Think You Should Leave with Tim Robinson
4. Primal
It seems that a lot of TV today is meant to be watched in a single sitting, which can either be satisfying or frustrating, depending on whether or not you mind signing up to watch a 12 hour movie, rather than a set of individual stories. That said, I watched both of these shows in a single sitting and found each incredibly rewarding, so what do I know? It seems that sketch comedy is more prominent on TV than it has been in years, but nothing can top the insanity and commitment of I Think You Should Leave with Tim Robinson. Nearly every sketch is hilarious, and few overstay their welcome. Primal is one of the most remarkable shows I've seen in years, and may be the most visually striking show I've ever seen. It's so beautiful, in fact, that I'm angry (in retrospect) that I've never watched Samurai Jack or anything else that Genndy Tartakovsky has created. Primal is 100 (or so) minutes of wordless wonder (really! no dialogue!) and utterly compelling storytelling.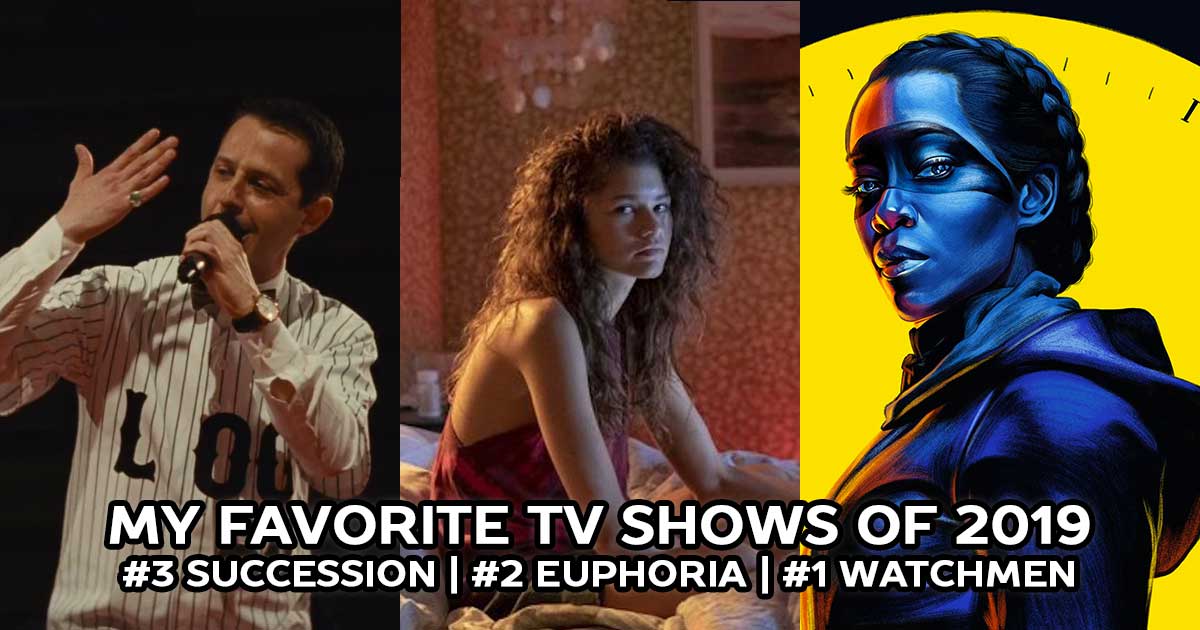 3. Succession
2. Euphoria
1. Watchmen
It turns out that either (a) I'm an absolute sucker for HBO, or (b) they're airing the finest TV (sorry, the finest HBO) you can watch today. I have no idea in which order to rank these three shows, which is sort of my inspiration for this list's format. These were the three best series I saw all year, my three favorite, and the three I want to rewatch the most. Succession is one of the few shows to rival (or surpass?) Veep's impeccable dialogue and absolute sense of loathing between its characters. Euphoria (like its semi-predecessor, the movie Assassination Nation) feels like a look into an untapped world of stories and storytelling, offering a glimpse into the lives of characters just about no one else is writing about today. I was always destined to fall head over heels in love with Watchmen, based solely on the fact that Damon Lindelof created it, as he continues to create television shows specifically designed to give me everything I could ever want. All three of these shows' stories were gripping, each was beautifully filmed, and each represented my favorite things about TV in 2019.