Tub Talk #008 – The Best Songs of 2000-2018: #80-61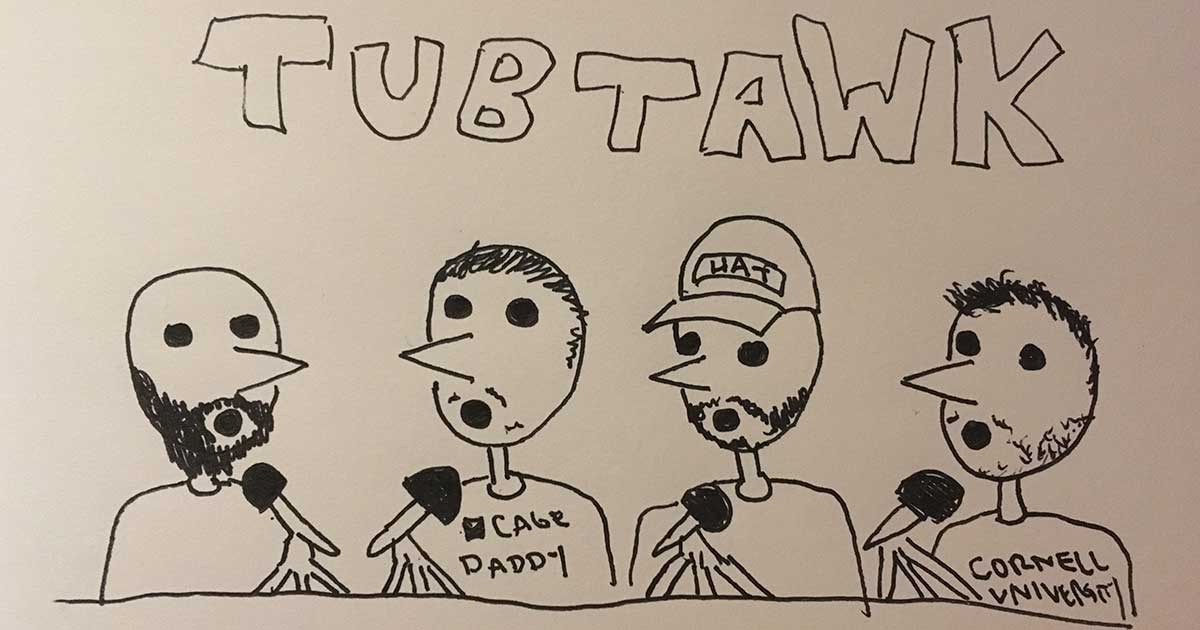 Our march through the best songs of the 2000s continues! In this episode, we share our real thoughts on Pitchfork's reviews (and, specifically, its retroactive changes to past scores), reflect back on Bob's depressed days spent in Los Angeles, and wonders: Does Dave dig it? We also discuss the most underappreciated pop artist of our era, Joey reads some rap lyrics, and Matt decides to audit Bob in whatever way you find appropriate. There's also an ongoing theme of pizza in this episode, as Matt wants to open a shop called "Women's Pizza" and all Joey wants to do is order food. So check out dadrockfunnybone.com, prepare yourself for the return of Mr. Hands, and get ready to learn all about the secret origin of Death Cab for Cutie — as well as the birds and the bees — on an all-new episode of Tub Talk!
Want to have one of us show up to your home or place of employ while reeking of gin? Visit our Patreon page at patreon.com/cageclub.
This Episode's Playlists (Spotify):
Listen, Subscribe, and Rate Our Show:
Follow us on Twitter:
Follow the CageClub Podcast Network:
Say Hello: