Tub Talk #007 – The Best Songs of 2000-2018: #100-81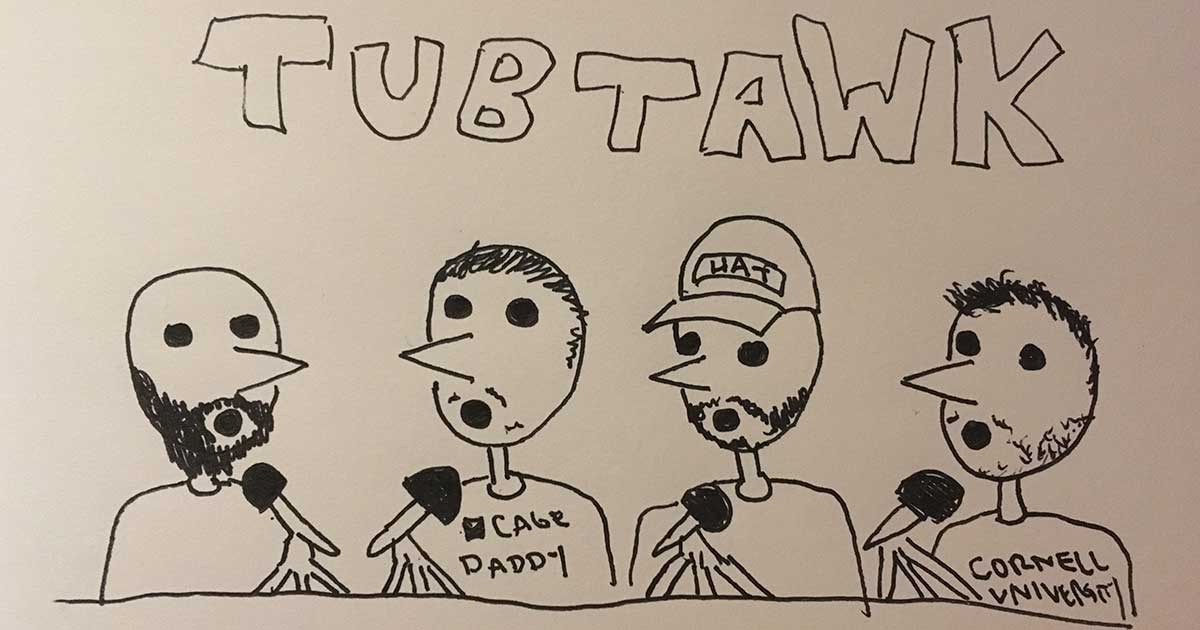 Fresh off our countdown of the 100 greatest songs of the 1980s and 1990s, it's time to talk about the best songs of the 2000s… so far! In this episode, we talk about the true (sinister?!) nature of Greta Van Fleet, do some moral grandstanding while listening to a diss track, begin (or continue?) the Sep Tub Book Club, and discuss the unlikely bond shared by Paris Hilton and Kevin James. Bob talks about his karate battle against Jon Bon Jovi's wife, his one-man war against Susan Sarandon, and why he thinks Hot Hot Heat is the 30 Rock of bands. Is there any doubt why he's bound to be the breakout star of this podcast?
Want to have one of us show up to your home or place of employ while reeking of gin? Visit our Patreon page at patreon.com/cageclub.
This Episode's Playlists (Spotify):
Listen, Subscribe, and Rate Our Show:
Follow us on Twitter:
Follow the CageClub Podcast Network:
Say Hello: