2 Fast 2 Forever #207 – Baby Driver (2017)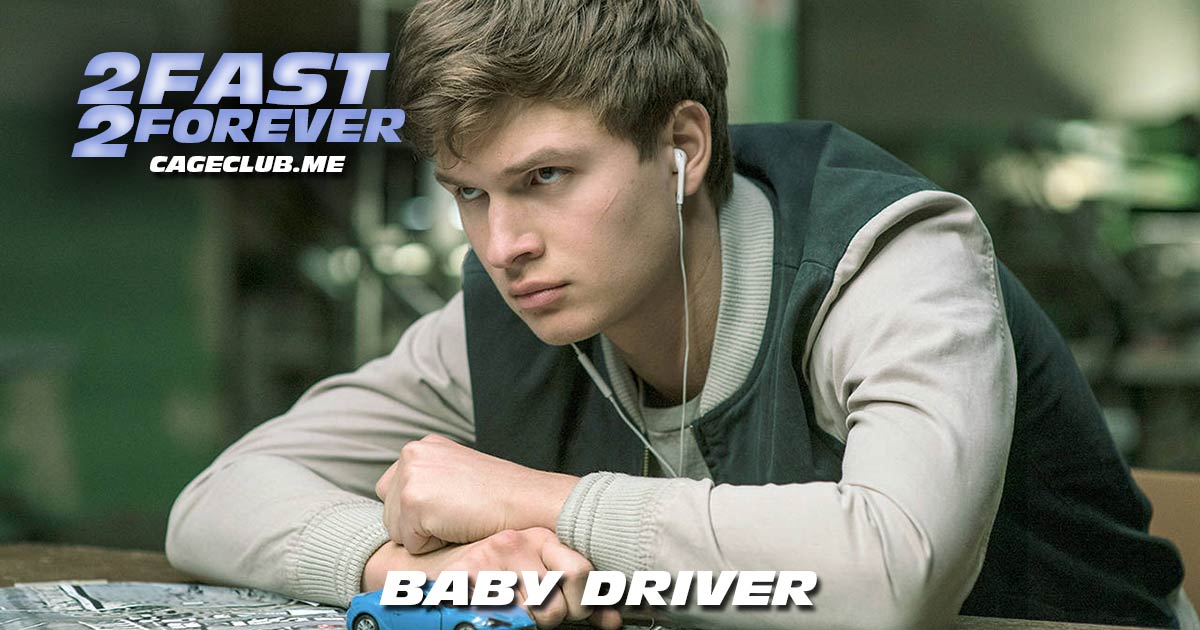 We're robbing a bank and then speeding away (all scored to the exactly right songs) as we talk about Edgar Wright's musical motor masterpiece Baby Driver! After talking a few more horror movies, we head into the 2 Fast 2 Furious Minute (18:30) as Joe does some deep detective work on some Charlie Brown-looking Christmas trees on the side of a Floridian highway. Then, we drop the needle on Baby Driver (29:55) to talk the action, the music, and how it all works together. Joe shares a story about his Twitter run-in with music celebrity, we talk about the F&F family recruiting pizza drivers for future heists, and we wonder whether the family has ever squared off against cars.
Visit our Patreon page at patreon.com/2fast2forever. Extra special shout-out to Ben Milliman, Jake Freer, Alex Elonen, Nick Burris, Brian Rodriguez (High School Slumber Party), Hayley Gerbes, Christian Larson, and Michael McGahon for joining at the "Interpol's Most Wanted" level or above!
Want to re-live past memories? Find all episodes from past laps here.
Intro music by Nico Vasilo. Interlude and outro music by Wes Hampton.


Listen, Subscribe, and Rate Our Show:
Like Us on Facebook:
Follow Us on Twitter:
Follow Us on Instagram:
Explore and Say Hello: