Adaptation. (2002): A (Double) Master Class in Acting [Joey's Review]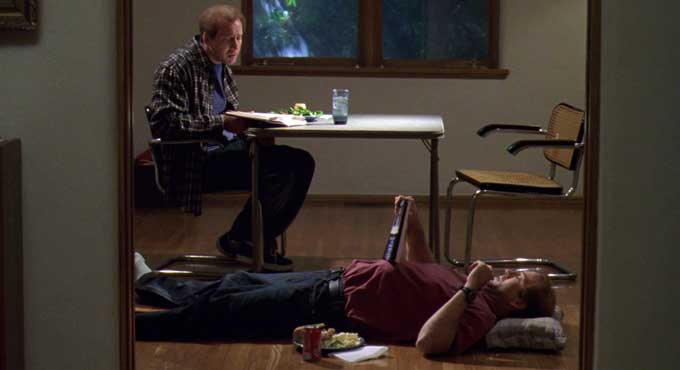 Some of the weirdest and most delightful movies of the past 20 years have come from the minds of Charlie Kaufman and Spike Jonze. Every movie made by either of these filmmaking wizards is singularly unique and worth watching. From BEING JOHN MALKOVICH all the way up through ANOMALISA (go see it in December!), I love each and every one of the movies Kaufman and Jonze make.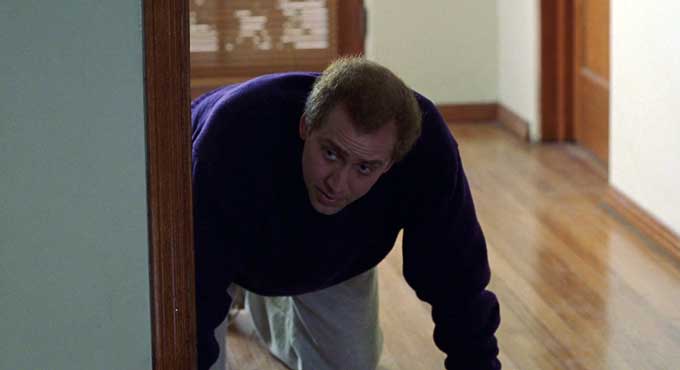 It makes sense, then, that a movie written by Kaufman and directed by Jonze that stars Nicolas Cage (in two roles!) is one of my favorites so far in #CageClub. I've seen this movie before — twice, I think — so it didn't come as an unexpected surprise. But within the scope of #CageClub, and seeing Cage in his career up to this point, I was better able to appreciate his ability to portray two different characters.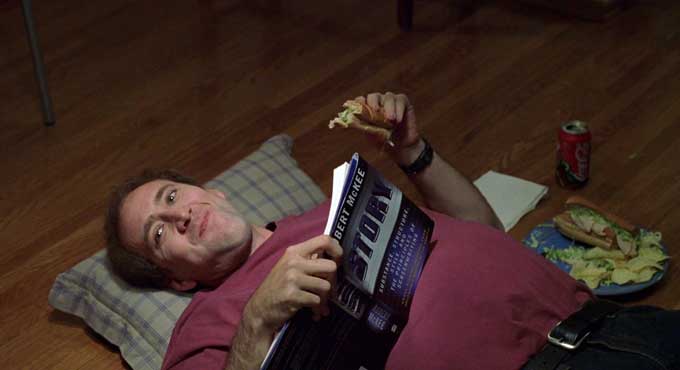 ADAPTATION. is a movie that I don't want to spoil, because it's one of the few #CageClub movies so far that I'd suggest is "mandatory viewing." A lot of that has to do with the Kaufman/Jonze team-up, but more of it has to do with the way that Cage so convincingly portrays identical twins that couldn't be less like one another. Lindsay Gibb talks specifically about his mannerisms and speech patterns in her book, and we get into it a little bit on the podcast. But Cage portrays Charlie and Donald (often in the same shot) as two distinct people.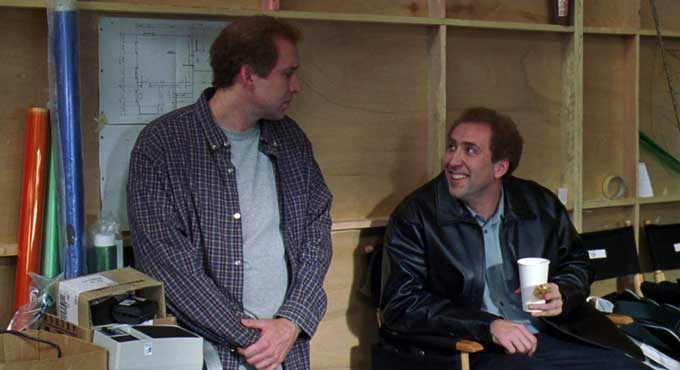 You'll never lose track of who's who at any time. Cage portrays Charlie, the neurotic and up-tight star of the film, with hunched shoulders and indecision in his speech patterns. Donald, on the other hand, is the confident and free-wheeling brother, and Cage is able to open up and be more free. Whether you see a character or hear their voice, you'll know exactly which one it is. Cage has created two wholly unique characters, and performs each to perfection.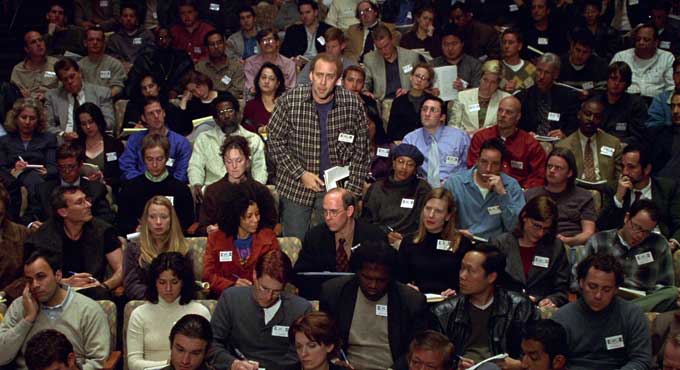 We're starting to run low on Cage movies that will completely blow you away. There are a handful left, to be sure, plus a few that may emerge as hidden gems. But as we rocket toward present day, it's important to stop and appreciate the movies that truly stand out. Adaptation. is certainly one of these movies, and I hope you appreciate its weirdness and wonderfulness! There are far too few movies like this that have been made, and even without Cage in the leading role, it would be great.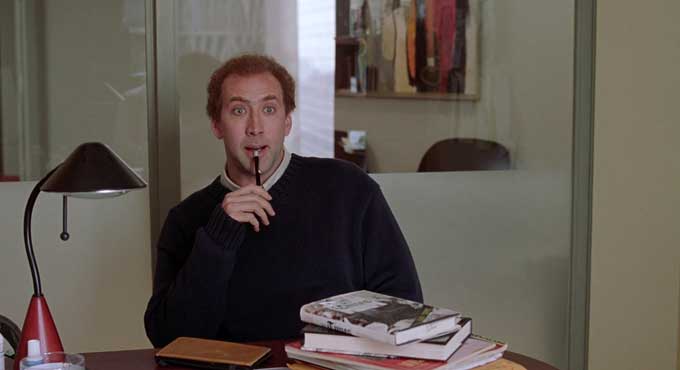 With Cage in it? It's a must see.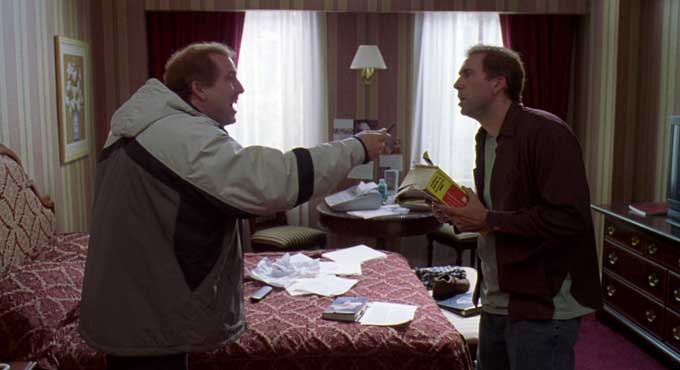 How can I watch it? It's free to watch on Amazon Prime Video!
What's up next? Another one of Mike and my favorite actors, Sam Rockwell, joins the fun for MATCHSTICK MEN!