#HANX for the Memories #021 – A League of Their Own (1992)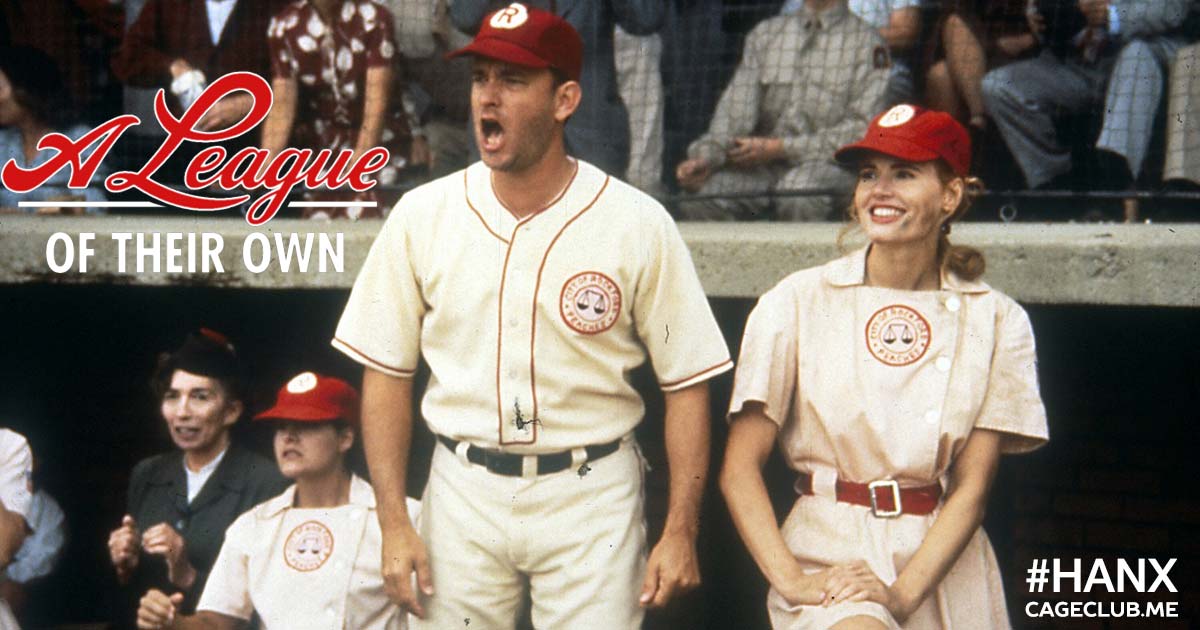 There's no crying in podcasting! The war is on and we're taking to the field with the rest of the Rockford Peaches to talk about A League of Their Own! To field out the rest of our lineup, we're joined by Cara Gael O'Regan of Wistful Thinking, as well as Dan "The Duke" Hayden. In this episode, we talk about why grumbly Hanks is angry all the time, celebrate a wonderful Geena Davis performance, and count up the number of times that this movie made us cry. We also celebrate, at long last, our emergence into the run of all-time great Tom Hanks movies. We've made it through the rocky waters, and it's smooth sailing for a good long while!
Want even more talk about A League of Their Own? Make sure to check out the episode of The Contenders about the movie!
Visit our Patreon page at patreon.com/cageclub
Listen, Subscribe, and Rate Our Show:
Like Us on Facebook:
Follow Us on Twitter:
Follow Us on Instagram:
Follow Us on Letterboxd:
Say Hello: