#CageClub #093 – 211 (2018)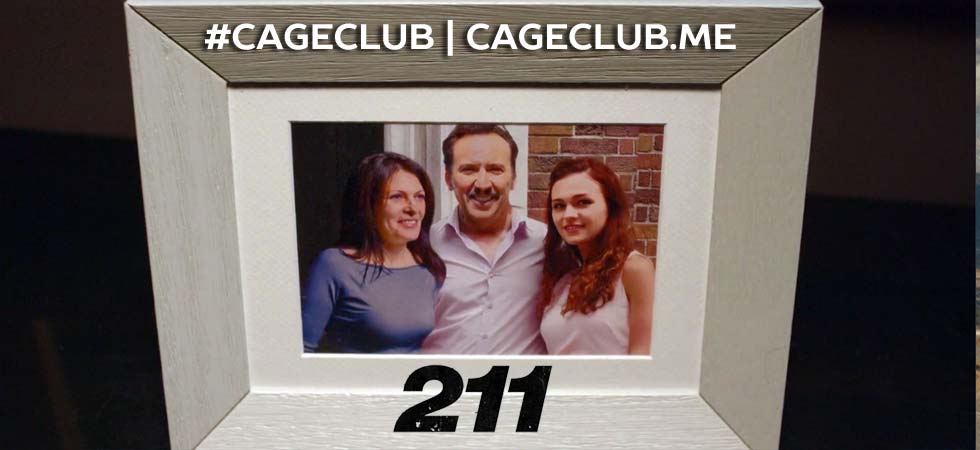 #CageClub came from a place of love. In our hearts, we believed that not only was Nicolas Cage a good actor, but that he made (almost exclusively) good movies. As time went on, Cage became more prolific, with this year set to absolutely demolish his all-time record for most releases in a given year. (We're already at four new movies in 2018, and the year isn't halfway over yet.) As he's gotten more prolific, however, the quality of some of his films have decreased. Not all of his films are bad; in fact, many are still fun! We both really enjoyed both Mom and Dad and Looking Glass from this year (and Mike loved The Humanity Bureau for some unknown reasons).
Then, there's 211, which Joey has ranked as the worst (and his least favorite) Nicolas Cage movie of all-time.
In honor of this truly horrendous movie, we welcomed Walt Hickey, who proved the endless depths of his Nicolas Cage fandom with The Five Types Of Nicolas Cage Movies, which he wrote for FiveThirtyEight's terrific Hollywood Taxonomy series. In this episode, we talk to Walt about the five types of Nicolas Cage movies, which ones he loves, and which ones he hates. Also, there's some talk about 211, which we're very sorry about.
Want more Walt? Follow him on Twitter, catch him on the Not Her Again podcast, and subscribe to his daily newsletter at numlock.news!
Listen, Subscribe, and Rate Our Show:
Like Us on Facebook:
Follow Us on Twitter:
Follow Us on Instagram:
Follow Us on Letterboxd:
Say Hello: