2 Fast 2 Forever #235 – 2 Fast 2 Furious (Lap 11)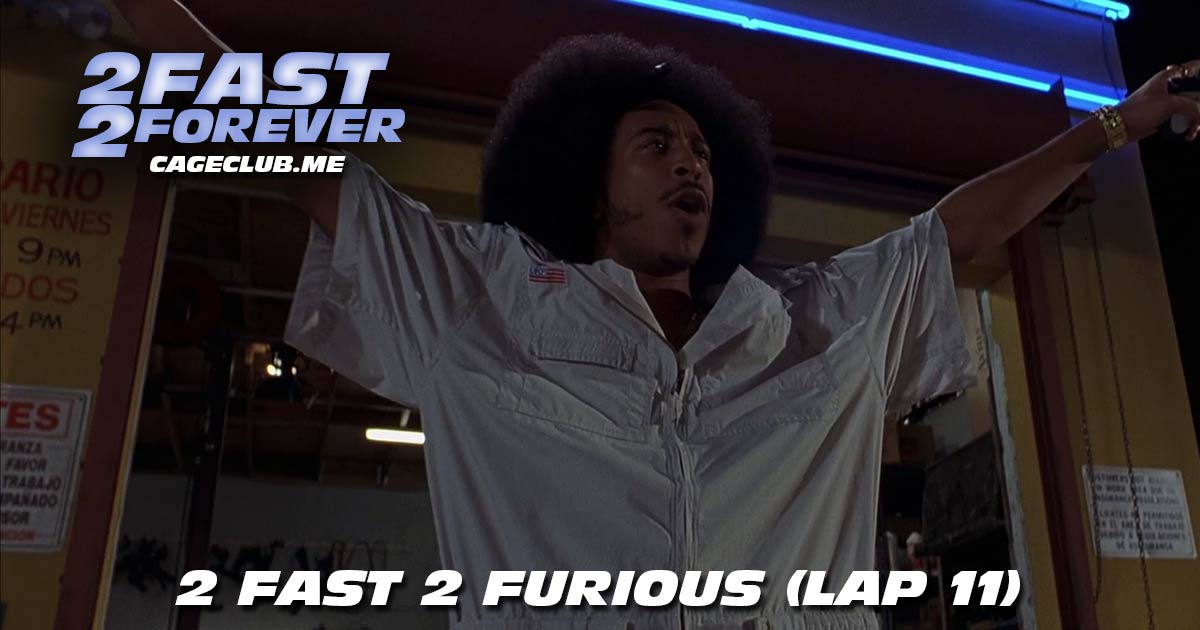 Welcome to the Fast X era! John Brooks (Hard to Believe, 1999: The Podcast) had never seen a Fast & Furious movie. We fixed that with 2 Fast 2 Furious. Before John joins us, though, we talk about the new name for the next F&F movie before discussing Young Rock (Season 2, Episode 6) (24:05) and Carter Verone's overall weirdness and villainy in the 2 Fast 2 Furious Minute (29:55). Then, John joins us (42:05) to explain why he's never seen a Fast & Furious movie before, Paul Walker's "vanilla charm," and his strong feelings about this movie. We try to figure out which F&F movie John should watch next (if he dares watch a second), nominate members for our heist team, and wonder if we've uncovered a hidden crossover film for #2F2F and 1999: The Podcast.
Visit our Patreon page at patreon.com/2fast2forever. Extra special shout-out to Ben Milliman, Alex Elonen, Nick Burris, Brian Rodriguez (High School Slumber Party), Hayley Gerbes, Michael McGahon, and Lane Middleton for joining at the "Interpol's Most Wanted" level or above!
Want to re-live past memories? Find all episodes from past laps here.
Intro music by Nico Vasilo. Interlude and outro music by Wes Hampton.
Listen, Subscribe, and Rate Our Show:
Like Us on Facebook:
Follow Us on Twitter:
Follow Us on Instagram:
Explore and Say Hello: