Daredevil (Vol 1) #15, Omnibus Editions, She-Hulk Appearance, & More!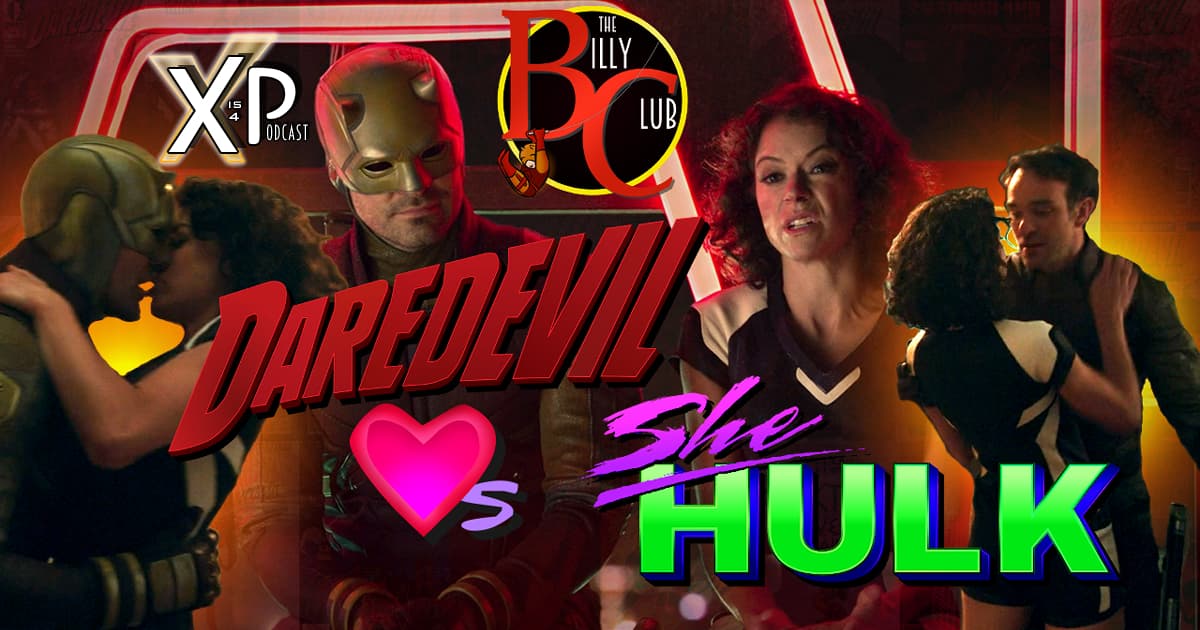 The Ox was not the most memorable villain Daredevil had in the earliest issues o the title, but Ox's second appearance, while rote with tropes that were common to the era, manages to finally reclaim the energy that once belonged to the title. The transition of artists, writers, and genre left Daredevil languishing, like the wrong mind in the wrong body – which is exactly what Daredevil #15 delivers! Then – The Billy Club is back with an all-new news special! Daredevil Omnibus volume 2 was announced leading Nico & Tori to a deeeeep rabbit hole looking at literally every Marvel Omnibus edition to contain Daredevil or Elektra content! They look at the proper runs (the Classic 60s, Miller, Bendis, Waid, & more) plus crossover collections (like Shadowland and the X-Men collections), as well as what's still missing (like the Ann Nocenti run)! Next – The D23 Expo may as well been named Daredevil 23 Expo with the amazing news they provided to The Billy Club team! The incredible event gave new clips from She-Hulk featuring Daredevil, Echo news, a new Born Again logo, and more beyond just the new Disney+ show! There's news of Daredevil headed to the theme parks and even a Mickey Mouse and BEARDEVIL mashup!? Last – The hotly-anticipated appearance of Matt Murdock (aka I Am Not Daredevil) has finally arrived! On this installment of The Billy Club, Nico and Tori are joined by Producer Kevo as they discuss the hornhead's triumphant return to superheroics with his first full appearance in the Marvel Cinematic Universe. Does the devil live up to the hype? Hell yes!! The She-Hulk series perfectly nails the character of Matt Murdock that we knew and loved from the Netflix series while continuing to expand the character, making these fans even more excited for what's to come.
X Is For Show is your premiere place for web content where we discuss your favorite media, from comics to film & television to gaming and beyond! You can find the Action Pack here every week, so be sure to tune in and join us for all the fun.
And make sure to check out all the great stuff we have to offer over on our channel, X Is For Show!
Listen, Subscribe, and Rate Our Show:
Follow the CageClub Podcast Network:
Say Hello: