Daredevil (Vol 1) #9-14 & A Look Back at SDCC 2022!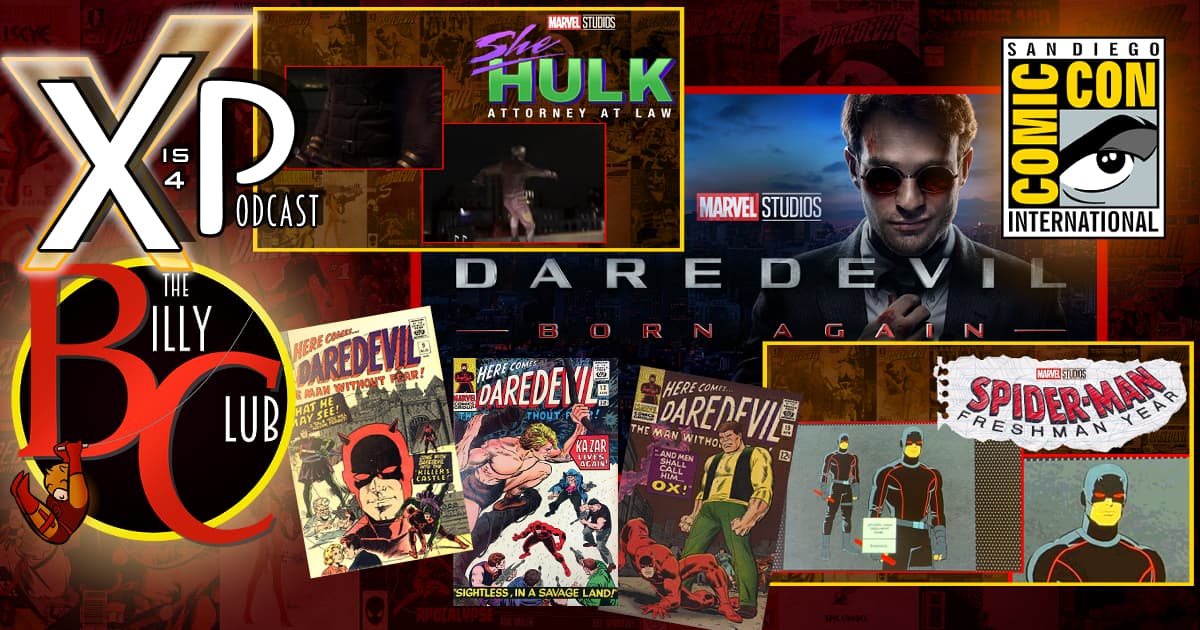 As Daredevil continues to struggle to develop its voice as a title, the characters continue to evolve and transform into the heroes we know them as today. In Daredevil #9, Matt gets his first "you-may-get-your-sight-back" story as well as the first DD villain who never shows up again – in fact, never even sees mention again. Klaus Kreuger acts as a rough Doctor Doom stand-in, and finds himself slipped into Matt & Foggy's past, and then just as easily slips right back out again. But of course, regardless of anything else, Matt's struggles against ableism are far from over. Next – Daredevil continues to transform as a title before The Billy Club's eyes! Join Nico and Tori as they take a look at Wally Wood's Daredevil script, a story taking DD from his previous element to the next stage of his storytelling – a crime/superhero hybrid! The Organizer recruits The Organization (convenient!) featuring Cat-Man, Frog-Man, Bird-Man, & Ape-Man to cause a crimewave as Foggy Nelson becomes a political figure. In some ways, these are the base elements of what will become Daredevil's building blocks going forward, but at the same time, this silly story never moves to where it needs to to sustain the Crimson Crusader and his place in the Marvel Universe! Then – Well, we knew this was coming. In an effort to create more Daredevil, Daredevil stops being Daredevil, exactly. Daredevil makes the switch to monthly and in, to accommodate additional issues, a three-part story about Ka-Zar completely replaces the title. It's a weird choice. Ka-Zar, while a staple of the Marvel Universe, is not a great fit for Daredevil and the weird dynamic created by forcing Daredevil into a story in his own title meant to facilitate crafting a bigger picture for the burgeoning comic line, Daredevil truly begins to get lost in the lack of an identity presented by being not-quite-Spider-Man-for-adults. Last – It's been an exciting weekend for Daredevil fans!! Your Billy Club hosts Nico & Tori couldn't be more thrilled about all of the amazing news that came from San Diego ComicCon this year, so we've put together a little reaction special just to talk about it! Don't worry, they'll be back with their usual DD deep dives on our next installment. Until then, stay fearless!
X Is For Show is your premiere place for web content where we discuss your favorite media, from comics to film & television to gaming and beyond! You can find the Action Pack here every week, so be sure to tune in and join us for all the fun.
And make sure to check out all the great stuff we have to offer over on our channel, X Is For Show!
Listen, Subscribe, and Rate Our Show:
Follow the CageClub Podcast Network:
Say Hello: