The Billy Club: Daredevil (Vol 1) #7-8 & Fantastic Four (Vol 1) #39-40!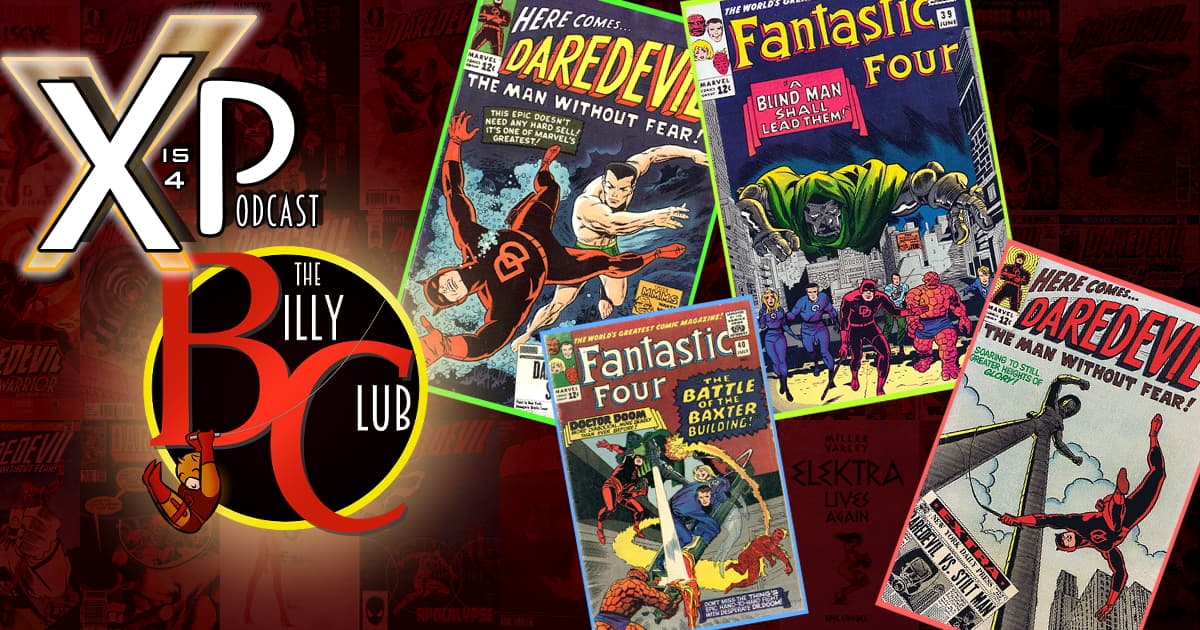 Few Marvel heroes stretch back as far as Namor: The Sub-Mariner does through canon, and a year into Daredevil's run, the two characters come against one another! In Daredevil #7, Namor WIPES THE FLOOR with Daredevil, kicking his ass in the air, on land, and underwater. But despite this power imbalance, Namor sees the worth in Daredevil and treats him with dignity, only leaving him in defeat, instead of destroyed. Then – Marvel's first family made contact with Daredevil back in DD #2, our second episode. Once again, the FF & DD find themselves teaming up, and this time MM, RR, SS, & Co are facing off against D(r)D for the BB. Fantastic Four, Daredevil, Matt Murdock, Reed Richards, Sue Storm, Doctor Doom, and Baxter Building, respectively. The story here focuses far more on the FF with DD in more of a support role, which suits him just fine. Stepping in, and once again hopelessly outmatched, against Doctor Doom while a powerless Fantastic Four flounder, Daredevil gives a solid 20 pages in this two part Billy Club Bonus appearance! Last – Daredevil's rogues gallery is known for a number of incredible, threatening villains, representing menaces of all kinds. Whether it's Kingpin, Bullseye, or yes, even The Beast of The Hand, the villains of Daredevil cover the peak-human, the not-so-human, and the all-powerful. However, none of those guys show up until later. And for every early Purple Man and The Owl, there's Stiltman, the most under-appreciated Daredevil villain of them all. In a story full of twists and turns and a pivoting point for the awkward trio-romance, more than just the Stiltman comeths. Cometh? Comeths. Sure.
X Is For Show is your premiere place for web content where we discuss your favorite media, from comics to film & television to gaming and beyond! You can find the Action Pack here every week, so be sure to tune in and join us for all the fun.
And make sure to check out all the great stuff we have to offer over on our channel, X Is For Show!
Listen, Subscribe, and Rate Our Show:
Follow the CageClub Podcast Network:
Say Hello: