Marvel's GODS & Marvel Age 1000 PLUS Which Hero Has The Best Look featuring D'Manda Martini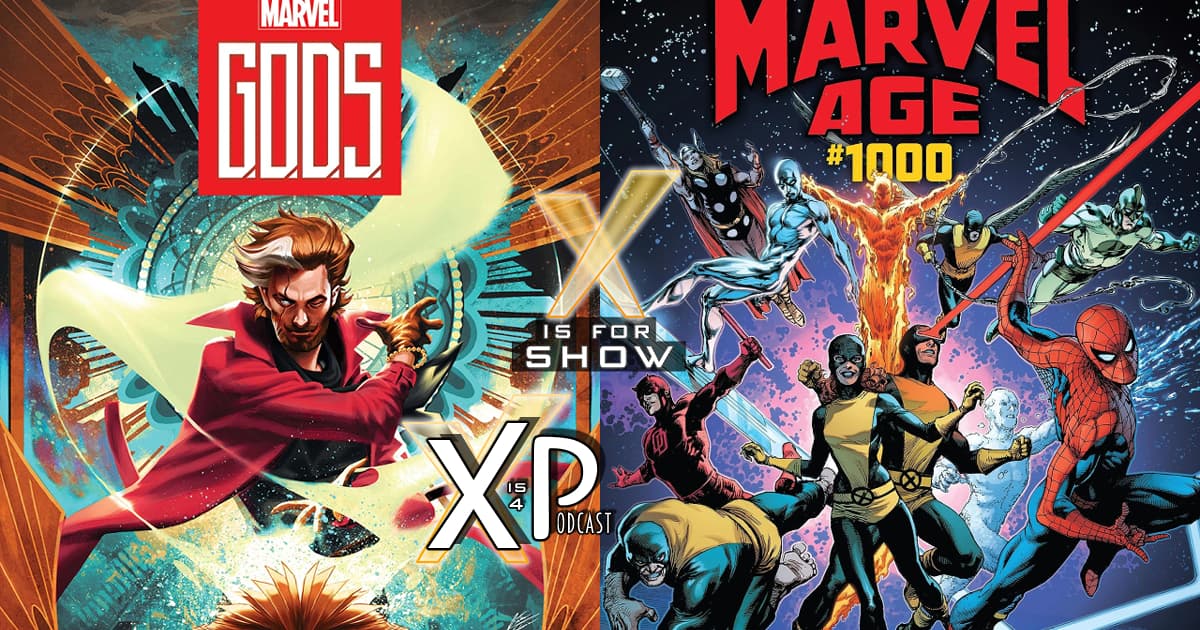 Marvel is reinventing their universe with GODS by Jonathan Hickman & Valerio Schiti while dialing into the past of the MU with Marvel Age 1000. One book seeks to develop the future, unifying the complexity and in-the-moment magics and sorcery of the Marvel Universe while the other "includes contributions from some of the most storied creators in Marvel history, as well as a few surprises, as the classic days of Marvel are explored in depth!" Can Marvel shape their future and while meaningfully examining their past in the same editorial cycle? Can a company like Marvel have it both ways? Examining the preview pages, interviews, & trailers for GODS, Marvel Age #1000 (along with the #1000 issues for Deadpool, Wolverine, Spectacular Spider-Man, Amazing Fantasy, Marvel Comics (& #1001)), & even Immortal Hulk #1, the team turns an eye to the future (and past) of Marvel. PLUS As always, we had an amazing time at Flame Con, the annual two-day queer comic convention hosted by the amazing folks at Geeks OUT! This year, we hosted a wonder panel where we presented the live premiere of our brand-new game show, DEAL BREAKERS! In this round, we dared to ask the question: WHICH HERO HAS THE BEST LOOK? We had Nico, Jonah, and our special guest, friend & drag performer D'Manda Martini, each pick 3 family looks while moderator TK set the rules for what "best look" must mean. Who came out on top? You'll have to watch to find out!
X Is For Show is your premiere place for web content where we discuss your favorite media, from comics to film & television to gaming and beyond! You can find the Action Pack here every week, so be sure to tune in and join us for all the fun.
And make sure to check out all the great stuff we have to offer over on our channel, X Is For Show!
Listen, Subscribe, and Rate Our Show:
Follow the CageClub Podcast Network:
Say Hello: