The Billy Club: Amazing Spider-Man (Vol 1) #16 & 18, Daredevil (Vol 1) #5-6!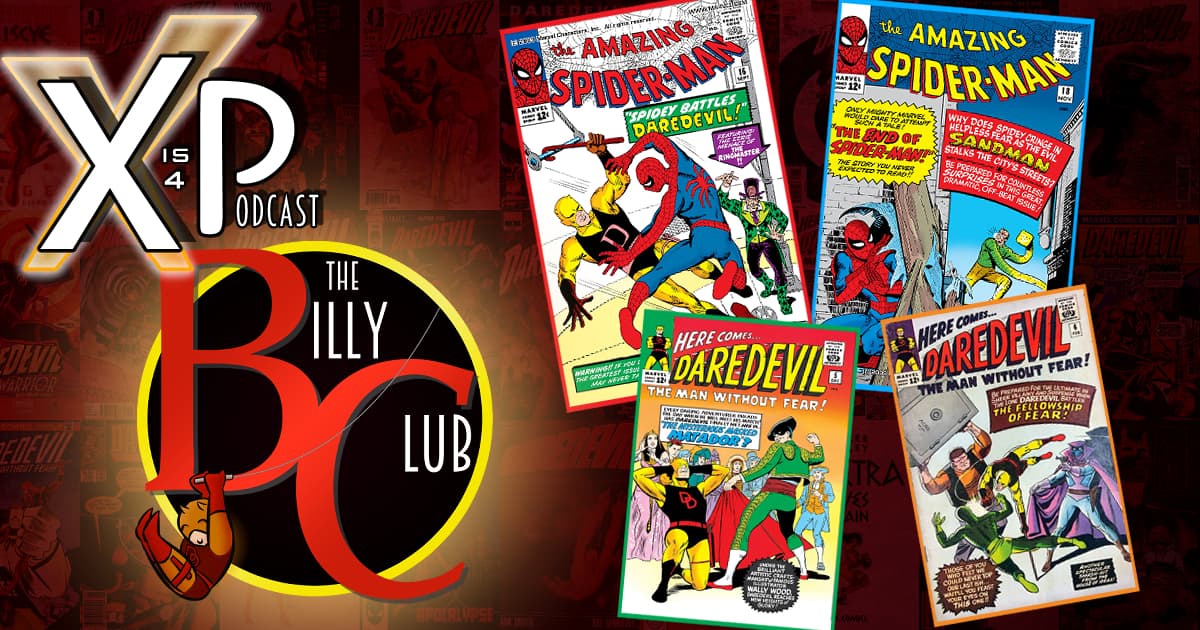 One of the most famous friendships in all of comics, Spider-Man and Daredevil have their first team-up in their long careers in the pages of Amazing Spider-Man #16. Their brotherhood is first defined here, where Matt and Peter meet and face off against the Ringmaster, an odd turn considering last issue of DD, DD faced off against another mind-controller. Nico and Tori fall for DD and Spidey falling for each other. Also, Daredevil's head appears twice in Amazing Spider-Man #18. So that comes up. Then – Early Daredevil is punctuated by unusual, and sometimes forgettable villains – Matador falls somewhere between. In an issue filled with strange appropriation, advances for the romance subplot, and more "is Daredevil a coward" nonsense, Daredevil #5 is a pinnacle 60s issue of the hornhead's adventures. There's crazy costumes, wild backstories, and more as Nico and Tori continue to understand the world of Murdock and Nelson and navigate their adventures in The Billy Club. Last – Daredevil enters his biggest adventure so far as Nico and Tori follow Daredevil into his first multi-villain challenge. Mr Fear calls together the Fellowship of Fear to take on the Man Without Fear, enlisting the help of Ox and Eel. The Yellow Suit makes its final original run appearance which leads the Billy Clubbers to consider the entirety of the Yellow Suit era and the changes the Red Suit bring to the title.
X Is For Show is your premiere place for web content where we discuss your favorite media, from comics to film & television to gaming and beyond! You can find the Action Pack here every week, so be sure to tune in and join us for all the fun.
And make sure to check out all the great stuff we have to offer over on our channel, X Is For Show!
Listen, Subscribe, and Rate Our Show:
Follow the CageClub Podcast Network:
Say Hello: