The Billy Club: Daredevil (Vol 1) #1-4!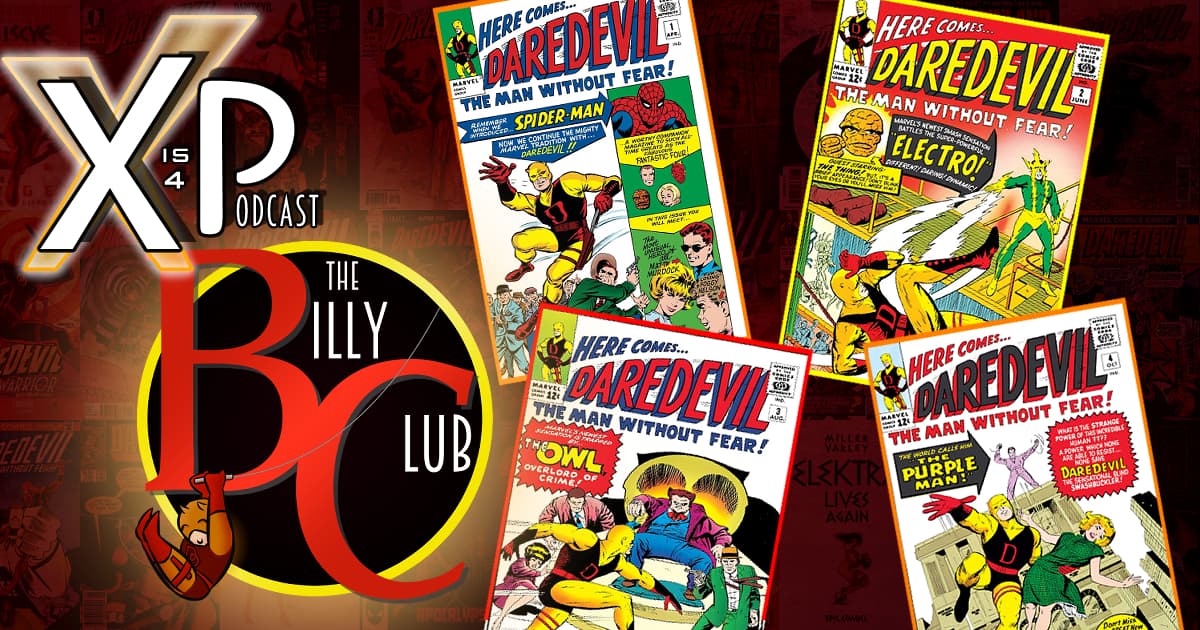 Join Daredevil fans Nico & Tori as the two begin a journey through the History of The Man Without Fear (or as he starts out, The Yellow-Bellied Fear-Man). Each episode of The Billy Club focuses on a single Daredevil story, covering every appearance of Daredevil, Matt Murdock, and more — from the swashbuckling 60s to the harsh light of the 90s, The Billy Club is your #1 Daredevil hangout for fun, facts, history, heart, and of course, hornhead himself. Then – The journey into Hell's Kitchen continues for Nico & Tori as they examine the UNBELIEVABLE second issue of Daredevil! The Man Without Fear (or as he still is, The Yellow-Bellied Fear-Man) takes on Spider-Man's nemesis, Electro, and even meet The Fantastic Four! But also, throws a car engine, flies a spaceship, and more wildness. Next – An all-time fav foe of Daredevil's flies into Hell's Kitchen as Nico & Tori examine the game-changing third issue of Daredevil, as the book finally introduces THE OWL! The saga of Karen Page and her complicated relationships with the men in her life and her own independence continues to unfold in the pages of one of the most defining early issues of Daredevil ever. Finally – He's here! Run! Hide! It's Killgrave, the Purple Man, in his first absurd, terrifying appearance! Killgrave goes on to menace the Marvel Universe like few foes before, and this is where he gets his start against ol' hornhead. For the first time – and far from the last, Matt's strength-of-self dictates his ability to overcome the odds, and Nico and Tori cannot shut up about ANY of this.
X Is For Show is your premiere place for web content where we discuss your favorite media, from comics to film & television to gaming and beyond! You can find the Action Pack here every week, so be sure to tune in and join us for all the fun.
And make sure to check out all the great stuff we have to offer over on our channel, X Is For Show!
Listen, Subscribe, and Rate Our Show:
Follow the CageClub Podcast Network:
Say Hello: