Deal Breakers: Who Is The Most Underrated Marvel Hero?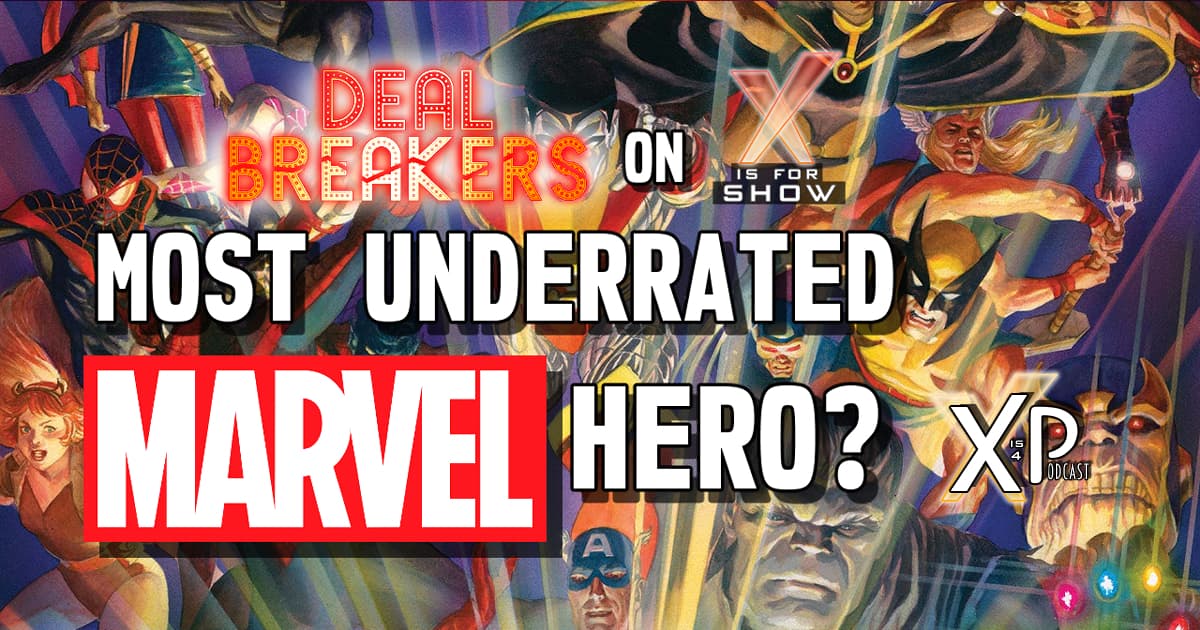 Lots of us make top five lists in our head. Lots of us can say why we picked those characters. But what if it wasn't just in our heads? Enter: DEAL BREAKERS. Get a topic, make your top 5 list, and the 3 rules you think everyone in everyone's top five should follow. Then, come to the game, and pit your list of faves and rules against your opponents to see who's choices have the fewest Deal Breakers. Filled with fandom fun, nerding out, and lots of laughs, Deal Breakers is the game show you're always playing in your head – this time, out loud! This week: Who Is The Most Underrated Marvel Hero? Find out who wins on an all new X Is For Show!
And make sure to check out all the great stuff we have to offer over on our channel, X Is For Show!
Listen, Subscribe, and Rate Our Show:
Follow the CageClub Podcast Network:
Say Hello: