Best Of Marvel Comics: First-Half of 2023 & What's To Come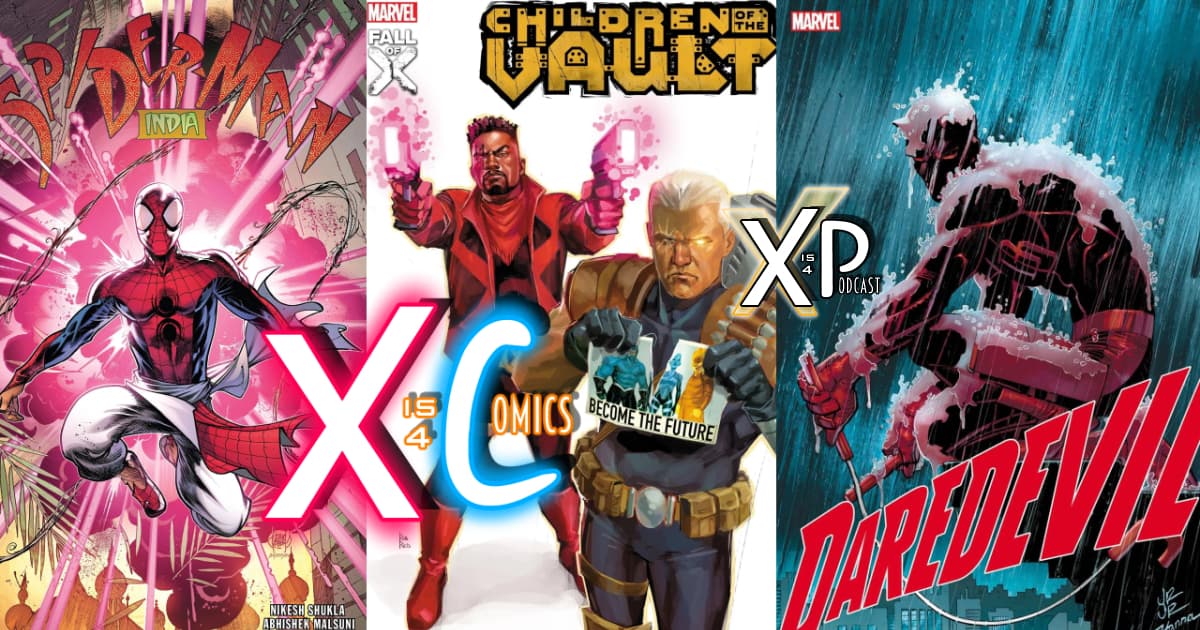 The Action Pack may be kings of talking-media-all nowadays but when this show first began it had a pretty singular focus: Marvel Comics and, more specifically, X-Men. Over the years, the crew expanded ranks and coverage, and even added sub-series like the deep-dive into MC2 that became all-things Spider-Girl / Spider-Verse / The Totemic Symbology Of All Fiction. Comics will always be a home for the X-Pack, and we're thrilled to come back to it with a look at Marvel's complete MU-related releases from March through June plus a two-month gaze into the future.
Check out the Spider-Verse, from ASM's shocking character death to the return of Spider-Man India and the double symbiote summer crossover; tour into the X-Books, where the Fisks are making themselves at home and 7 new titles kick off, including Realm of X and Children of the Vault; spin through the Avengers World, where old is new as Cap hits #750 then does a Finale, and the Uncanny Avengers Return just as Thor, Black Panther, and Hulk all relaunch within 4 months; and say goodbye to the Hand epic as we know it with Daredevil & Punisher wrapping up runs — plus Miracleman, Marvel Age, Ultimate Invasion, and much more! It's all this and more on an all new X Is For Podcast — we hope you survive the experience!
And make sure to check out all the great stuff we have to offer over on our channel: https://www.youtube.com/@XIsForShow
Listen, Subscribe, and Rate Our Show:
Follow the CageClub Podcast Network:
Say Hello: