World Trade Center (2006): A Small Snapshot of Horror [Joey's Review]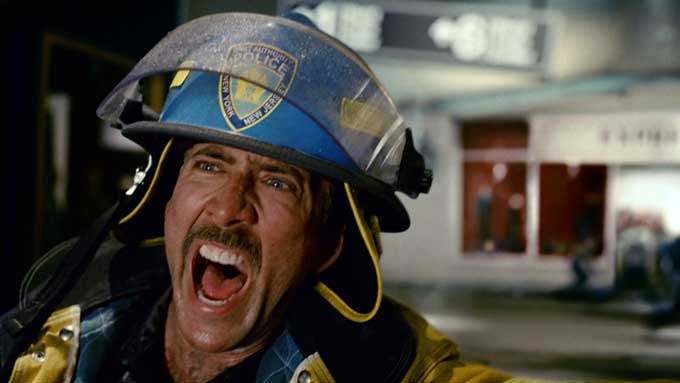 I haven't been looking forward to watching WORLD TRADE CENTER for obvious reasons. I don't have any desire to re-visit real-world horrors. I'll watch horror movies all day, but I don't need to re-live horrific real-world events on film.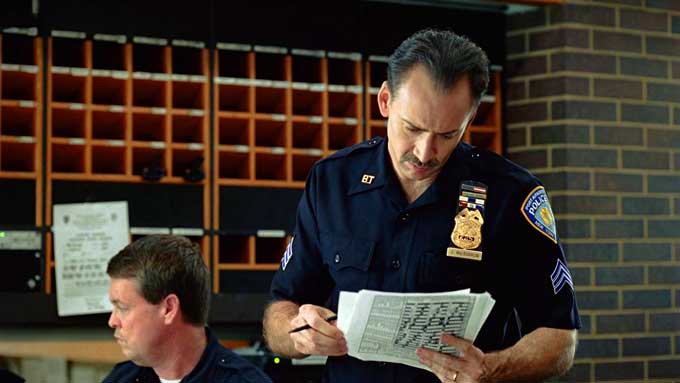 I was in 8th grade on September 11, 2001. I lived an hour away from downtown Manhattan, andhad lots of friends with parents who worked in New York. But in my school's infinite wisdom, it didn't tell us what was happening that day. We all knew something had happened, but the school's decision to treat the day as close to "business as usual" is one I don't know that I'll ever understand.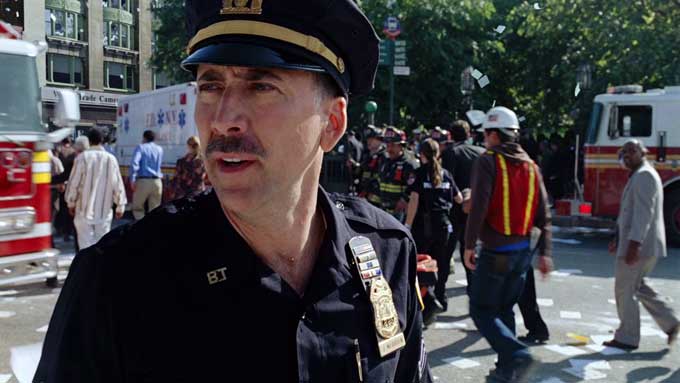 Older friends who had moved on to high school told me they watched news coverage all day. Trapped in middle school, in an era before smartphones and before mainstream adoption of the internet, we were effectively cut out from the outside world. Teachers were being shuttled off to the library in shifts to watch news coverage. Kids were being taken out of school all day long. Our English teacher left the school in tears, as her father was working in NYC. (He would be okay.) Still, no one told us a thing.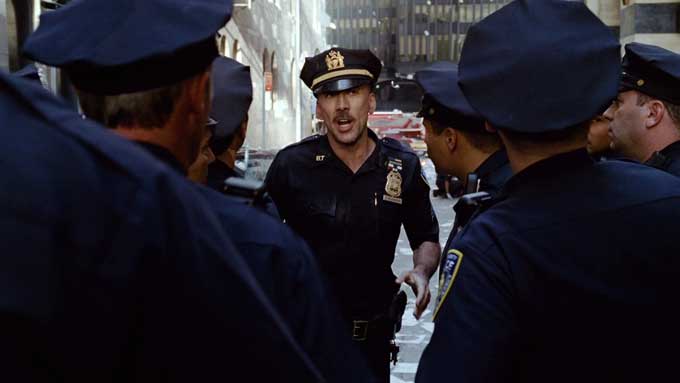 Eventually, right before we were about to go home, some teachers told their students what had happened, and word quickly spread. It didn't make sense, though, and the rumors that flew — I remember kids saying "there are still planes up there, waiting for targets!" — seemed at once unbelievable and completely plausible. We knew nothing. It was scary and also, in a weird way, completely non-threatening. We had been so cut off from the day's events that it was like we were living in a bubble.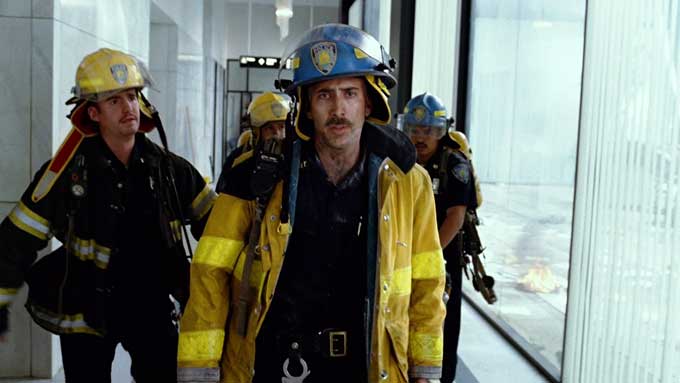 It's weird, then, how similar the events of the film World Trade Center parallel my experience. (I don't want this to sound like I'm equating my experience to that of emergency workers in any way, so bare with me.) This is not the movie I expected to watch. For some reason, I expected to see Cage in action star mode, rescuing people from the buildings before they collapsed, then searching for bodies among the rubble.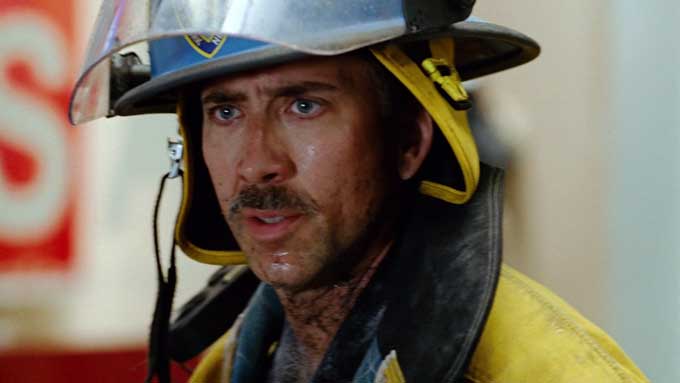 Instead, though, he and Michael Pena get trapped in their own collapsed rubble 25 minutes into the movie. So little of this movie is spent watching rescue workers at the towers; most of the time we leave the claustrophobic hole Cage and Pena is to cut to their families at home, wondering where these men are and if they're okay.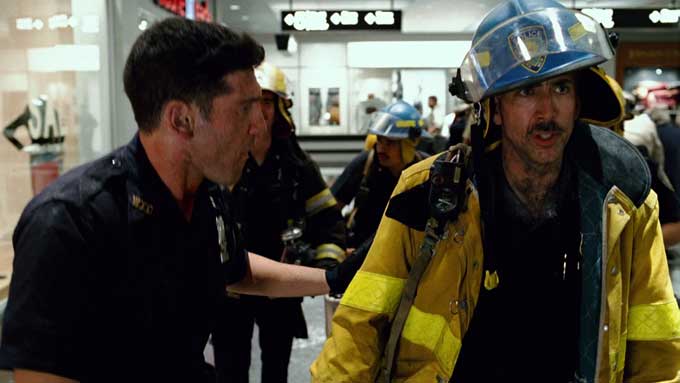 It's that not knowing that's the scariest part of this movie, and of that day. It's the same kind of confusion Cage and Pena experience leading up to getting trapped. "Who would fly a plane into the World Trade Center?" or "I heard there was a second plane." // "No, they just said on the radio, just one plane." No one knew what was going on. Everyone was flying by the seat of their pants. It's one thing for a bunch of 13-year-olds to not know what's happening; for emergency workers on-scene? That's a whole different story.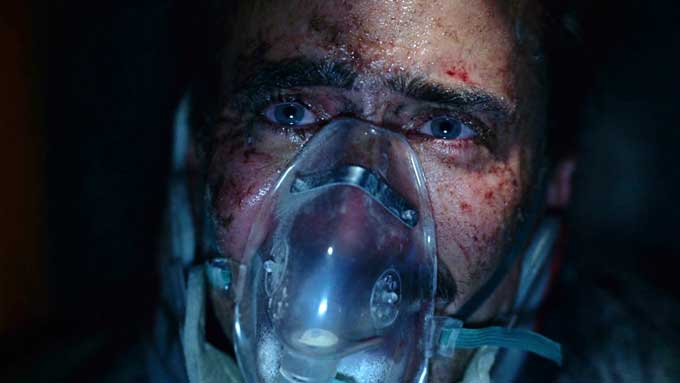 This movie is simultaneously a huge story and a small story. Cage and Pena's experience is a microcosm of what many people experienced that day; I think the movie tremendously benefits from telling such a refined story. There's no way to capture the entire day's events in 129 minutes. By focusing on the (mostly confined) experience of two men, it humanizes 9/11 more than it already was.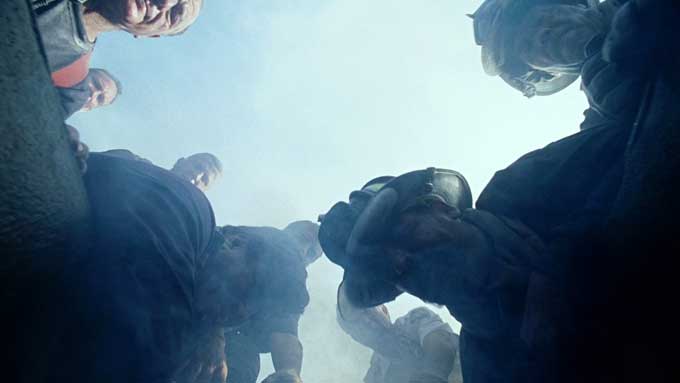 The story was written (or told) by the men that Cage and Pena's characters are based off of, as well as their wives. Even knowing they wouldn't die, there's no sense of relief while watching this movie. It's tense and horrible and nerve-wracking. It's a movie I don't think I'll ever watch again, but one I'm glad I saw, especially within what we've built here for #CageClub.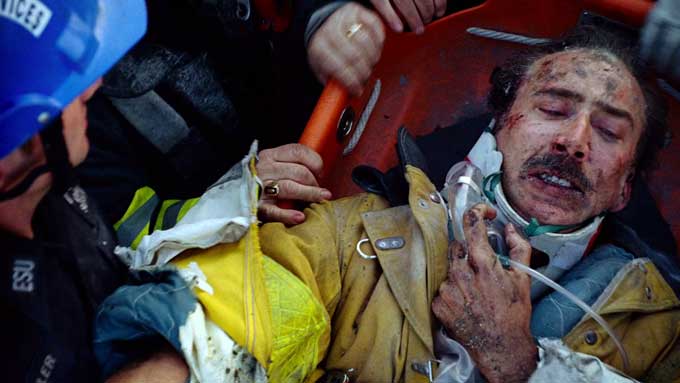 We've talked a lot about how Cage limits himself and is still able to offer these tremendous performances; he's unable to move for 80% of this movie, and yet he turns in one of his best performances to date. This isn't a movie I'll recommend that people watch, but it's one I can reference when pointing out Cage's best roles.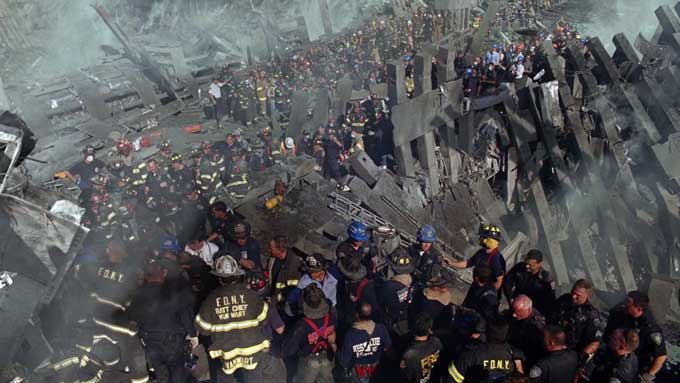 How can I watch it? You'll have to pay to rent this one.
What's up next? Thankfully, we're in for lighter fare — next up is the remake of THE WICKER MAN, in which Cage wanted to sport a giant mustache he could twirl while he pondered the island's mysteries.