2 Fast 2 Forever #319 – Where'd THESE Guys Come From? | Life in the Fast Lane #17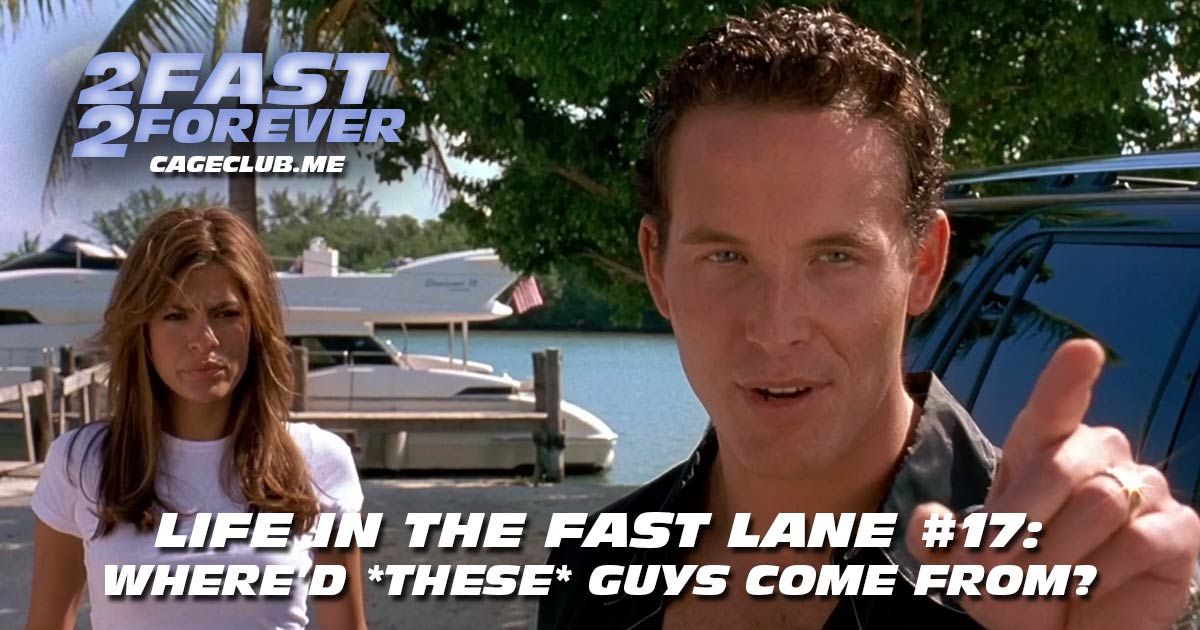 We've made our way to Tarpon Point for another Life in the Fast Lane, and we're wondering: where'd THESE guys come from? After coming to terms with how long it's going to take us to work our way through Tokyo Drift (on a minute by minute basis), we dive into the ninety-second minute of 2 Fast 2 Furious, where new henchmen arrive and every line of dialogue is delivered with the same intonation. We then talk about the latest F&F news, including David Ayer clapping back, Sung Kang working his way through spooky season, and Dante's "evolution" in upcoming movies. Then, in Extracurricular Activities, we talk about aquariums, Bishop Sycamore, Hard Knocks, Starfield (briefly), and Traitors. Plus: How do you watch the NFL without cable?
Visit our Patreon page at patreon.com/2fast2forever. Extra special shout-out to Alex Elonen, Nick Burris, Brian Rodriguez (High School Slumber Party), Michael McGahon, Lane Middleton, Jason Rainey, Wes Hampton, Mike Gallier, Josh Buckley (Whole Lotta Wolves), Michael Moser, Christian Larson, Terra New One, and Aaron Woloszyn for joining at the "Interpol's Most Wanted" level or above!
Want to re-live past memories? Find all episodes from past laps here.
Intro music by Nico Vasilo. Interlude and outro music by Wes Hampton.
Listen, Subscribe, and Rate Our Show:
Like Us on Facebook:
Follow Us on Twitter:
Follow Us on Instagram:
Explore and Say Hello: