The Monsters That Made Us #30 – Revenge of the Creature (1955)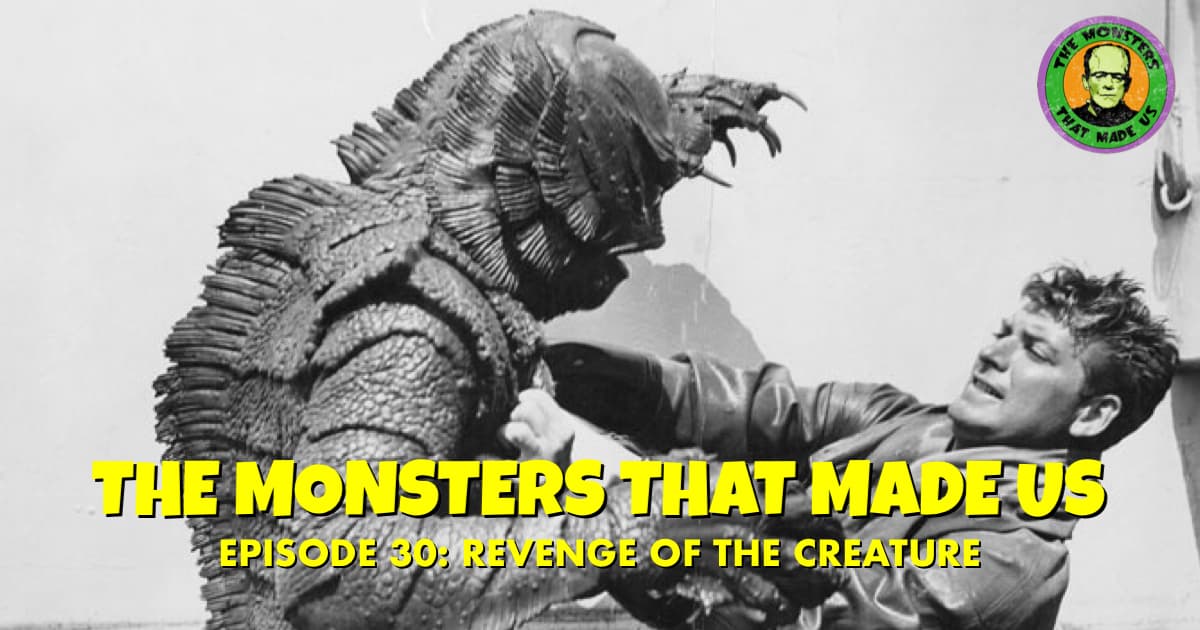 Remember to pack plenty of sunscreen because "The Invisible Dan" and "Monster Mike" are heading down to the Ocean Harbor Oceanarium in sunny Florida to check out their latest attraction: the Gill-Man! Join them as they discuss more similarities to King Kong and Jaws, shooting entirely in Florida, the changes to the Gill-Man suit, the new Gill-Man actor, why Helen Dobson ranks among the best of the Universal Monsters heroines, and a certain Hollywood icon who made their first film appearance in Revenge of the Creature!
If you enjoy this episode, and want to support the show, check out our Patreon!
Listen, Subscribe, and Rate Our Show:
iTunes
Spotify
Google Play
Stitcher
Amazon
Like Us on Facebook:
The Monsters That Made Us
Follow Us on Twitter:
@MonsterMadePod
@DanColon
@the_mikestir
Follow Us on Instagram:
@TheMonstersThatMadeUs
Explore and Say Hello:
Send us an email at themonstersthatmadeus@gmail.com!
Our Patreon!