Too Tough to Die: A Tribute to Johnny Ramone (2006): A Deep Musical Cagenection! [Joey's Review]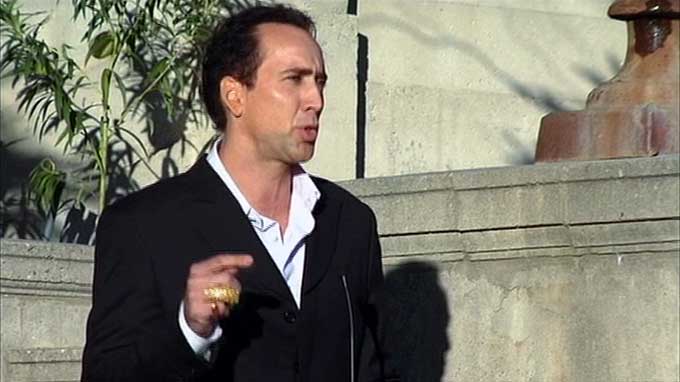 Nicolas Cage and Johnny Ramone were friends. I don't know how or when they became friends, but they were close. Close enough for Johnny to introduce Cage to the original version of THE WICKER MAN (which explains why Cage-produced and starring remake is dedicated to Johnny's memory), and close enough for Cage to speak at Johnny's funeral.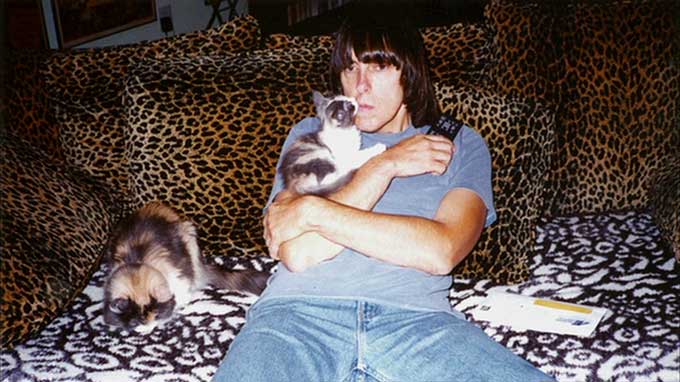 Perhaps, as Mike suggests on the podcast, they met when Cage was married to Lisa Marie Presley. I don't know. I don't know much about their relationship, and the film doesn't delve into that. Most of TOO TOUGH TO DIE: A TRIBUTE TO JOHNNY RAMONE is concert footage from the "Ramones' 30th Anniversary Show," where major rock bands (like the Red Hot Chili Peppers, X, and Eddie Vedder of Pearl Jam) cover Ramones songs in front of a rabid crowd of Ramones fans. The rest are interviews with the performers, as well as other bands influenced by the Ramones (like Blondie), then footage of Johnny's funeral.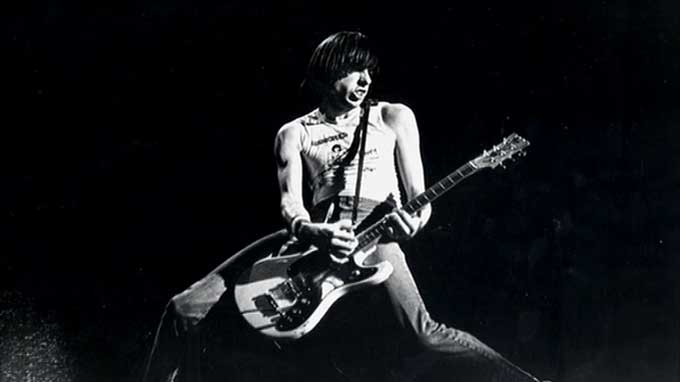 Like when we watched WELCOME TO HOLLYWOOD, I was glued to the screen, waiting for Cage to appear. I was worried that this would be another movie where he was conspicuously absent, but he appears near the end! In a 75-minute movie, Cage doesn't appear until 63 minutes in, but they cut to him twice during a truly heartfelt speech.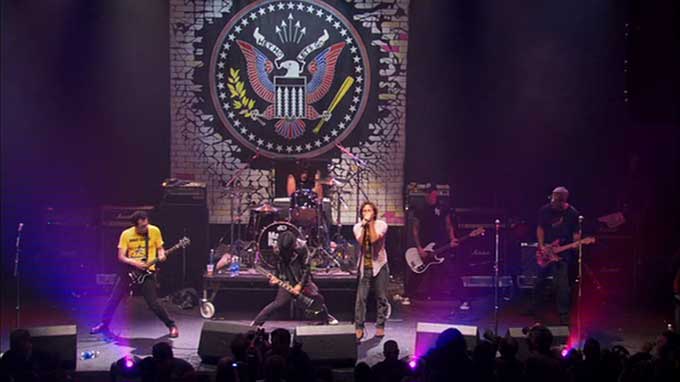 I wrote down what Cage said, and it strikes me as oddly poetic. Hearing him talk, it doesn't feel as poetic, but in writing, it looks and reads beautifully. You can tell Cage really cared about Johnny and was inspired by him.
you look at his career
he was working construction in new york
he saw a guitar in a window
he spent a few dollars, bought the guitar, learned a few chords
nothing so unusual, nothing so complicated
but in the way he attacked those chords,
like he was saying,
"stick up for yourself, respect yourself, never let yourself down"
he willed the ramones to happen
and he changed the face of rock and roll music
It's hard not to see some of Cage in those words. Even more so in the second bit he says:
people are gonna come to that statue and they're gonna pay tribute to it
and kids are gonna go, hey who's that cool looking guy over there, mom?
with the guitar and the leather jacket and the funny haircut?
i wanna be that guy.
How often have Cage characters been affiliated with music? How often have they been badasses donned in leather jackets? How many funny haircuts has Cage had over the years? I'm not saying Cage = Johnny Ramone, but there are definite similarities to be found here.
You are that guy, Cage. You are.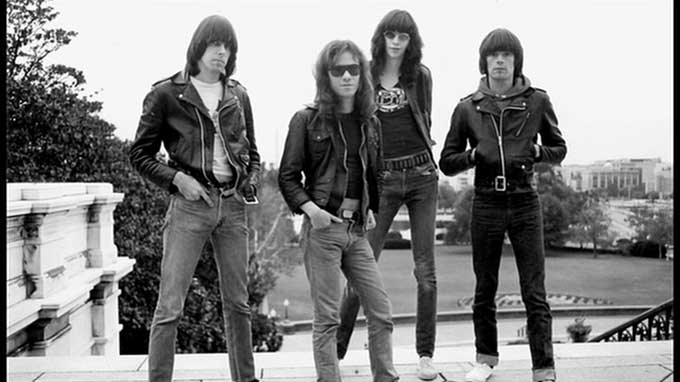 How can I watch it? You'll have to buy the DVD, but it's like $4 new from Amazon. It's a cool concert film, and Cage is in it! What more do you need?
What's up next? We return to the world of animated Cage with THE ANT BULLY. Will it be better than CHRISTMAS CAROL: THE MOVIE? We can only hope!