X is for Podcast #011 – '70s X-Men X-Plosion: Magneto, Dr. Doom, The Beast, & Iron Man guest-star in The Champions!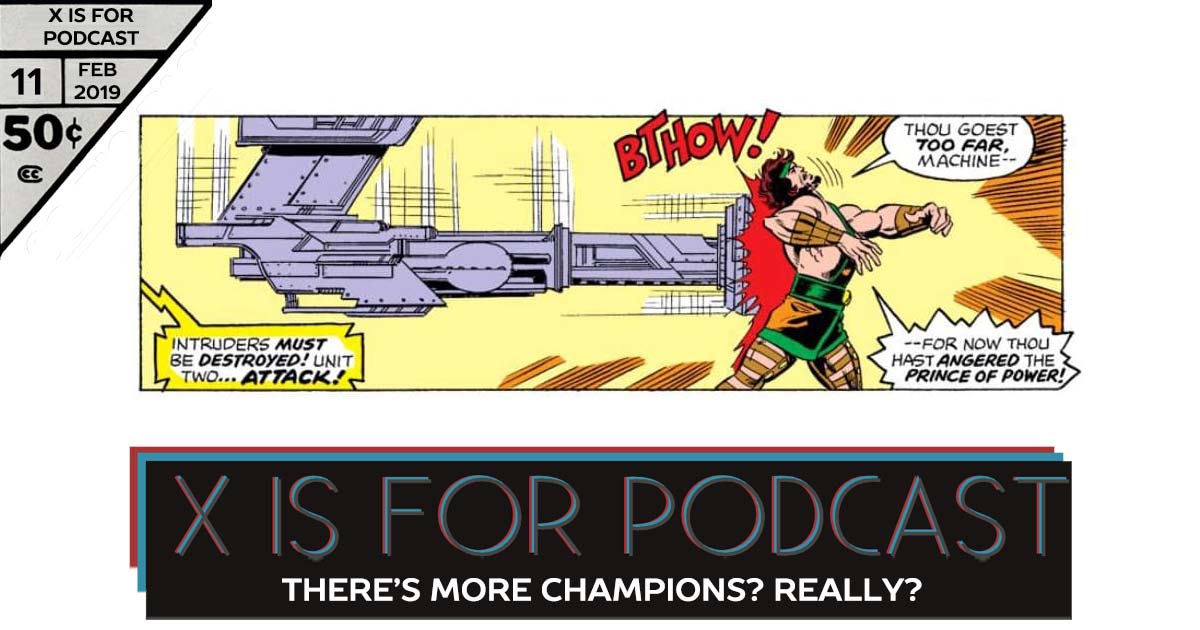 Poor Nico and Kyle. They're just two best friends who love lifting weights and geeky shit. They just wanna enjoy some comics, right? Some nice storytelling and pretty pictures. WHY DOES THE CHAMPIONS MAKE IT SO HARD TO LIKE IT?! When Herc, Black Widow, Iceman, Darkstar, and Angel (and sometimes Ghost Rider and Ivan) get together, they never do fun stuff. This time, they fight giant bees. No, seriously, like GIANT ROBOT BEES. It's not even good. The Champions are like being forced to live through Room watching The Room. Well, join them for the (THANKFULLY) penultimate episode featuring THE CHAMPIONS on X Is For Podcast!
Here's what you'll want to track down and read to keep up with Season 1.
Listen, Subscribe, and Rate Our Show:
Follow the CageClub Podcast Network:
Say Hello: