2 Fast 2 Forever #282 – The Pacifier (2005)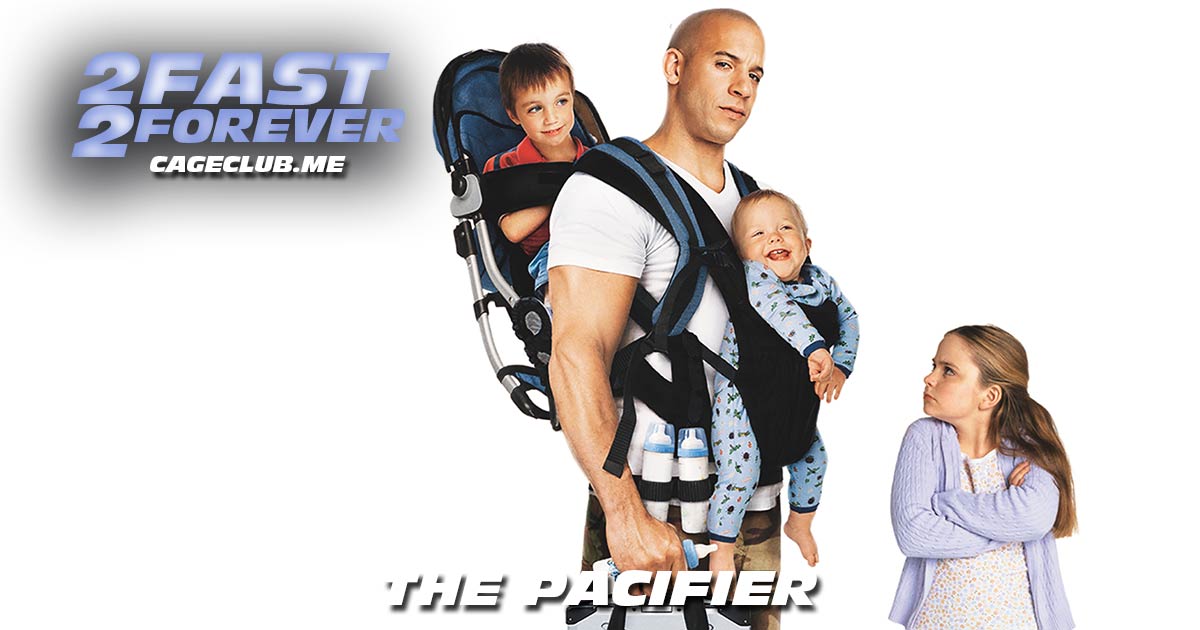 Jordan Polan-Clarke returns to the show to talk about a movie she 100% picked, The Pacifier. After once again trying to decide where Mark Sinclair, Vin Diesel, and Dominic Toretto begin and end, we wonder whether or not The Pacifier actually caters to Vin Diesel's specific talents. Jordan re-names toddlers before questioning the level of violence on display. We talk about the weirdness of Brad Garrett's character, the wild swing this movie takes for about a minute, and Vin's demonstration of the Peter Panda Dance. Joe shares thoughts about "random children." We wonder whether or not Dom Toretto has ever changed a diaper, where Lauren Graham's character finds the time, and whether or not Vin stole from The Pacifier for the Fast franchise. Jordan shares some thoughts about Fast X.
Visit our Patreon page at patreon.com/2fast2forever. Extra special shout-out to Ben Milliman, Alex Elonen, Nick Burris, Brian Rodriguez (High School Slumber Party), Michael McGahon, Lane Middleton, Jason Rainey, Wes Hampton, and Mike Gallier for joining at the "Interpol's Most Wanted" level or above!
Want to re-live past memories? Find all episodes from past laps here.
Intro music by Nico Vasilo. Interlude and outro music by Wes Hampton.
Listen, Subscribe, and Rate Our Show:
Like Us on Facebook:
Follow Us on Twitter:
Follow Us on Instagram:
Explore and Say Hello: