The Monsters That Made Us #15 – Invisible Agent (1942)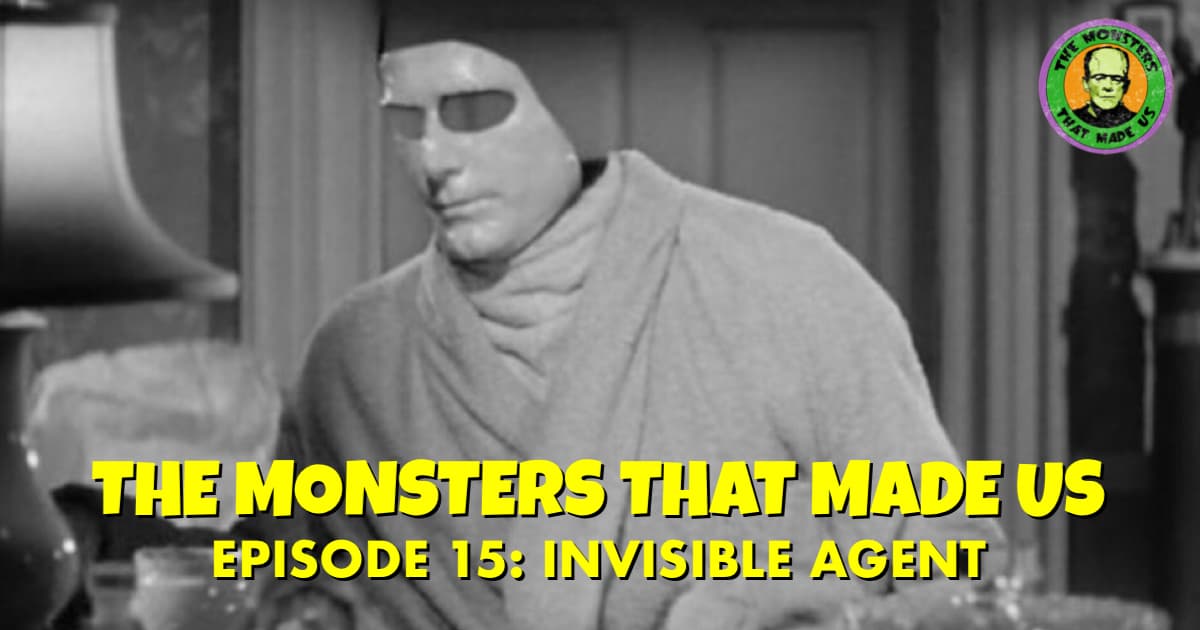 The world is at war, the Axis powers are planning a surprise attack on New York City and it'll take a monster of our own to save us! Join "The Invisible Dan" and "Monster Mike" as they discuss Hollywood's post-Pearl Harbor uptick in US propaganda, why Peter Lorre is one of the silver screen's all-time great bad guys, John P. Fulton's Academy Award-nominated special effects, and why Quentin Tarantino may have drawn from Invisible Agent when crafting his own alternate universe WWII epic!
If you enjoy this episode, and want to support the show, check out our Patreon!
Listen, Subscribe, and Rate Our Show:
iTunes
Spotify
Google Play
Stitcher
Amazon
Like Us on Facebook:
The Monsters That Made Us
Follow Us on Twitter:
@MonsterMadePod
@DanColon
@the_mikestir
Follow Us on Instagram:
@TheMonstersThatMadeUs
Explore and Say Hello:
Send us an email at themonstersthatmadeus@gmail.com!
Our Patreon!