The Monsters That Made Us #10 – The Invisible Man Returns (1940)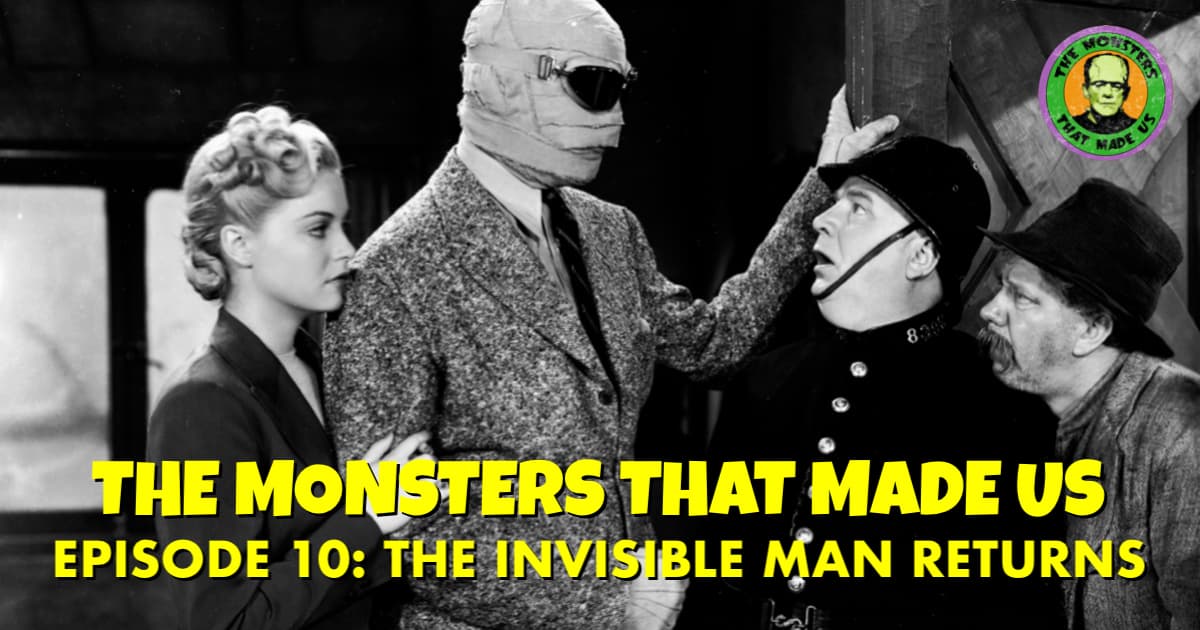 It's a race against time as Sir Geoffrey Radcliffe, wrongfully convicted of his brother's murder, turns himself invisible to escape the noose, and hunt down his brother's killer before the invisibility serum drives him raving mad! Join "The Invisible Dan" and "Monster Mike" as they discuss 1940's The Invisible Man Returns, starring horror icon Vincent Price in his first horror role! They discuss the incredible advancements in John P. Fulton's special effects, Universal horror's shift to film noir, and how The Invisible Man Returns may have influenced a little film called Star Wars!
If you enjoy this episode, and want to support the show, check out our Patreon!
Listen, Subscribe, and Rate Our Show:
iTunes
Spotify
Google Play
Stitcher
Amazon
Like Us on Facebook:
The Monsters That Made Us
Follow Us on Twitter:
@MonsterMadePod
@DanColon
@the_mikestir
Follow Us on Instagram:
@TheMonstersThatMadeUs
Explore and Say Hello:
Send us an email at themonstersthatmadeus@gmail.com!
Our Patreon!