The Monsters That Made Us #4 – The Mummy (1932)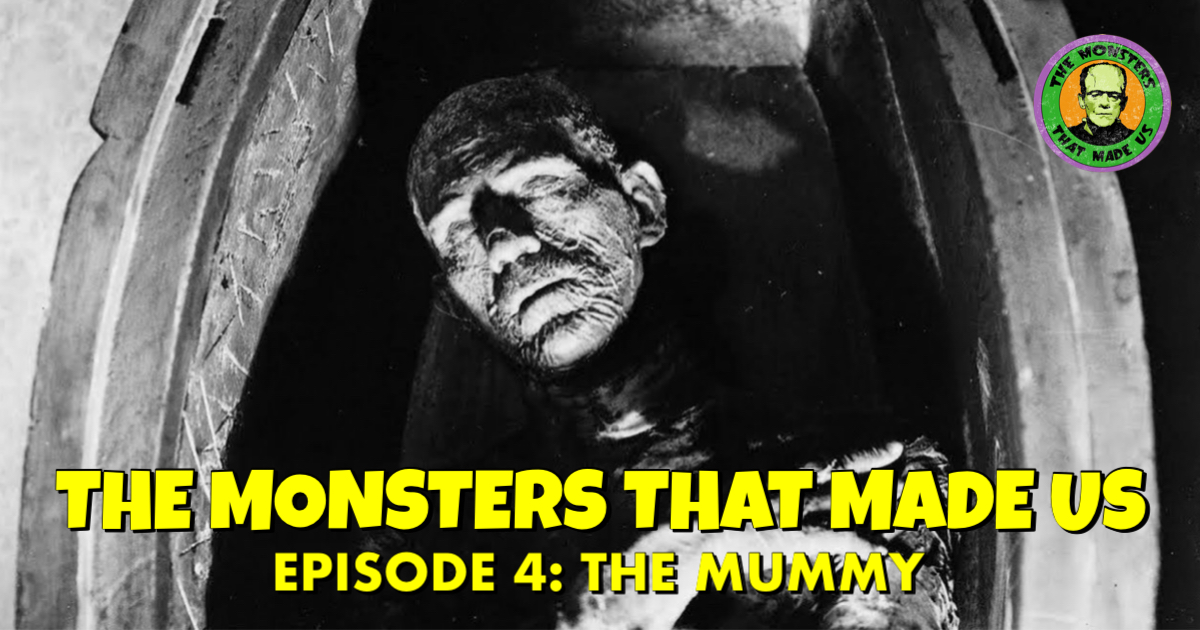 Join "The Invisible Dan" Colón and "Monster Mike" Manzi as they get wrapped up in a love story 3,700 years in the making! They discuss cinematographer Karl Fruend's directorial debut, Jack Pierce's iconic mummy makeup (as well as the 8 hours it took to apply it to Boris Karloff!), its unmistakable similarities to a previous Universal monster film, and why this original Mummy film might be the best ever made! But whatever you do, do NOT read the ancient scrolls!
If you enjoy this episode, and want to support the show, check out our Patreon!
Listen, Subscribe, and Rate Our Show:
iTunes
Spotify
Google Play
Stitcher
Amazon
Like Us on Facebook:
The Monsters That Made Us
Follow Us on Twitter:
@MonsterMadePod
@DanColon
@the_mikestir
Follow Us on Instagram:
@TheMonstersThatMadeUs
Explore and Say Hello:
Send us an email at themonstersthatmadeus@gmail.com!
Our Patreon!