The Monsters That Made Us #22 – House of Frankenstein (1944)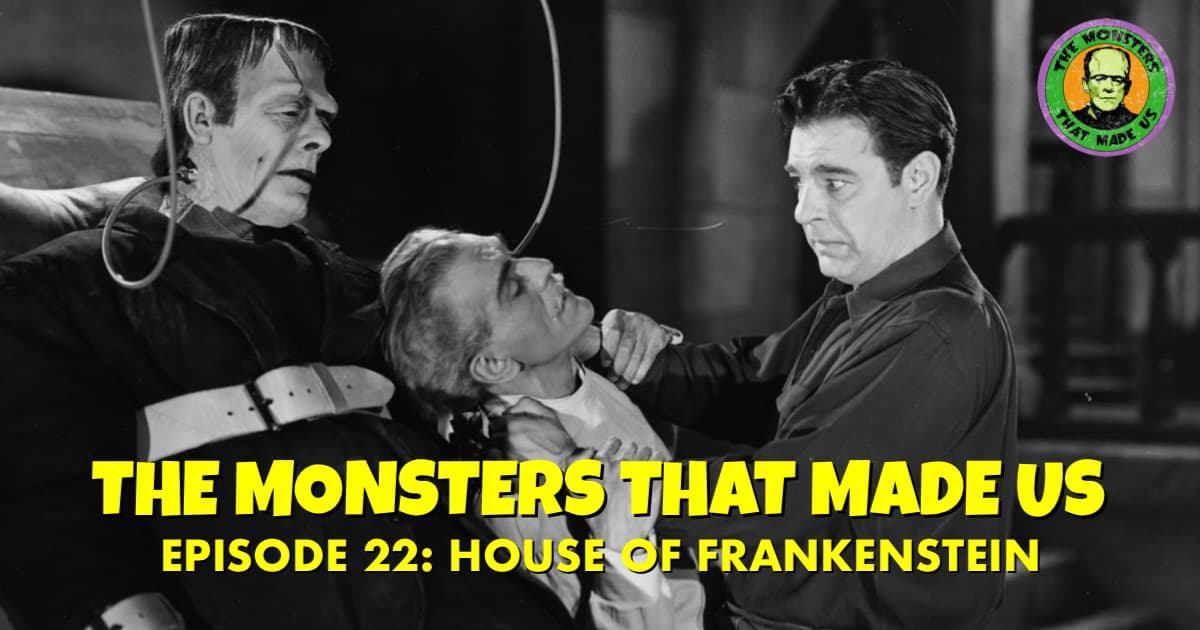 Be sure to stock up on silver bullets and wooden stakes before joining "The Invisible Dan" and "Monster Mike" on a journey across Europe, searching for the notes of Henry Frankenstein with Dracula, the Wolf Man and the Frankenstein monster! They discuss the project House of Frankenstein almost was, the absolutely star-studded cast it would've had, the discovery and subsequent success of Glenn Strange as a horror icon, the messy, nonsensical script and how that doesn't matter, and how House of Frankenstein should've been an Avengers-level event of its time.
If you enjoy this episode, and want to support the show, check out our Patreon!
Listen, Subscribe, and Rate Our Show:
iTunes
Spotify
Google Play
Stitcher
Amazon
Like Us on Facebook:
The Monsters That Made Us
Follow Us on Twitter:
@MonsterMadePod
@DanColon
@the_mikestir
Follow Us on Instagram:
@TheMonstersThatMadeUs
Explore and Say Hello:
Send us an email at themonstersthatmadeus@gmail.com!
Our Patreon!