The Monsters That Made Us #19 – Son of Dracula (1943)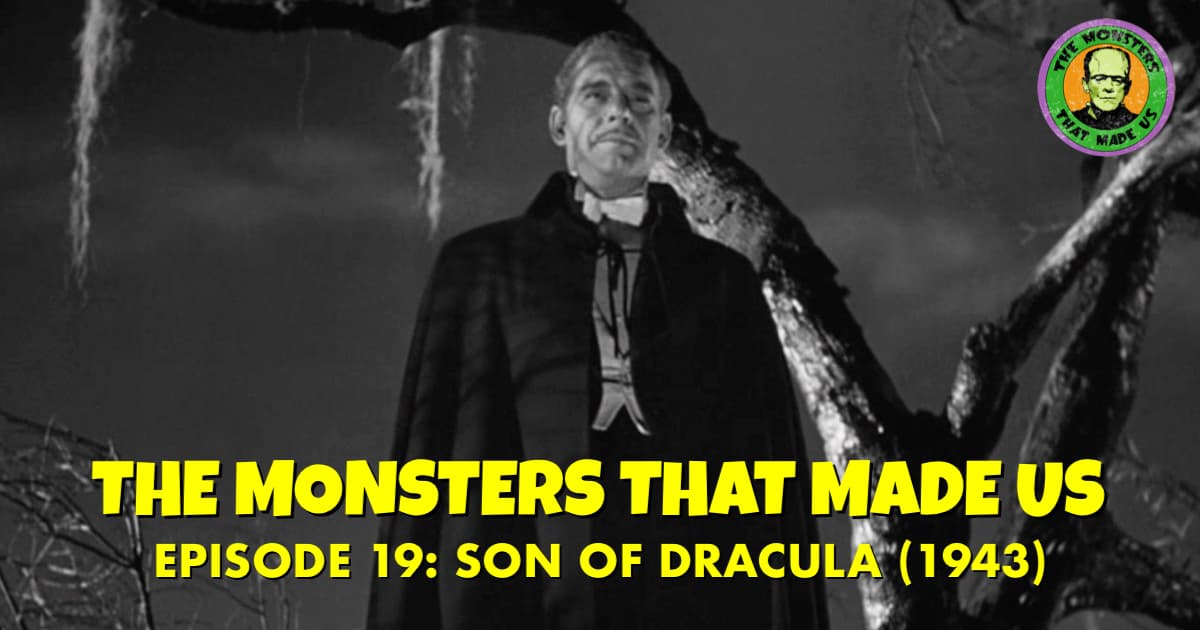 Join "The Invisible Dan" Colón and "Monster Mike" Manzi as they head down to the bayous of Louisiana for some Southern Gothic vampire action in 1943's Son of Dracula! They discuss Lon Chaney Jr.'s divisive performance as the nefarious Count Alucard, Robert Siodmak's directorial debut with Universal, new vampire abilities, and why the film remains an interesting take on the classic Dracula formula despite a flawed screenplay.
If you enjoy this episode, and want to support the show, check out our Patreon!
Listen, Subscribe, and Rate Our Show:
iTunes
Spotify
Google Play
Stitcher
Amazon
Like Us on Facebook:
The Monsters That Made Us
Follow Us on Twitter:
@MonsterMadePod
@DanColon
@the_mikestir
Follow Us on Instagram:
@TheMonstersThatMadeUs
Explore and Say Hello:
Send us an email at themonstersthatmadeus@gmail.com!
Our Patreon!