Pod Only Knows Weekend Chit-Chat Episode #2 – There Are No Spoons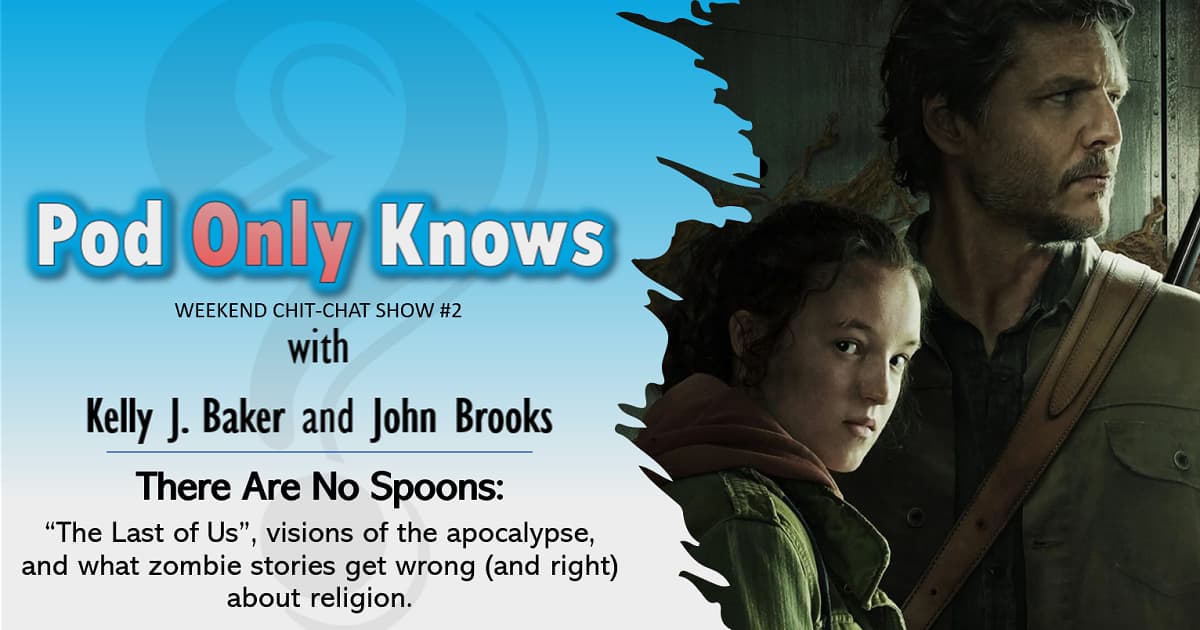 This week was the tenth anniversary of the release of the The Last of Us on PlayStation 3.
The critically-acclaimed HBO television adaptation aired earlier this year, and so we thought it would be a good time to take a look back at its themes and messages, especially where it concerns religion.
Visions of the apocalypse can serve as great platforms to explore ideas about human nature, but, while they tend to be interested in the philosophy of religion, they often drop the ball when it comes to the actual depiction of religious people.
How does The Last of Us stack up as far as that goes? What did we think of the "religion episode"? Is Ellie a Christ figure? And how come all the spoons and can openers seem to vanish when the world ends?
We talk about that and more in this installment of our weekend chit-chat series!
Also, read Kelly's book about this: The Zombies Are Coming!
Listen, Subscribe, and Rate Our Show:
Like Us on Facebook:
Follow Us on Twitter:
Follow Us on Instagram:
Say Hello: