The Monsters That Made Us #5 – The Invisible Man (1933)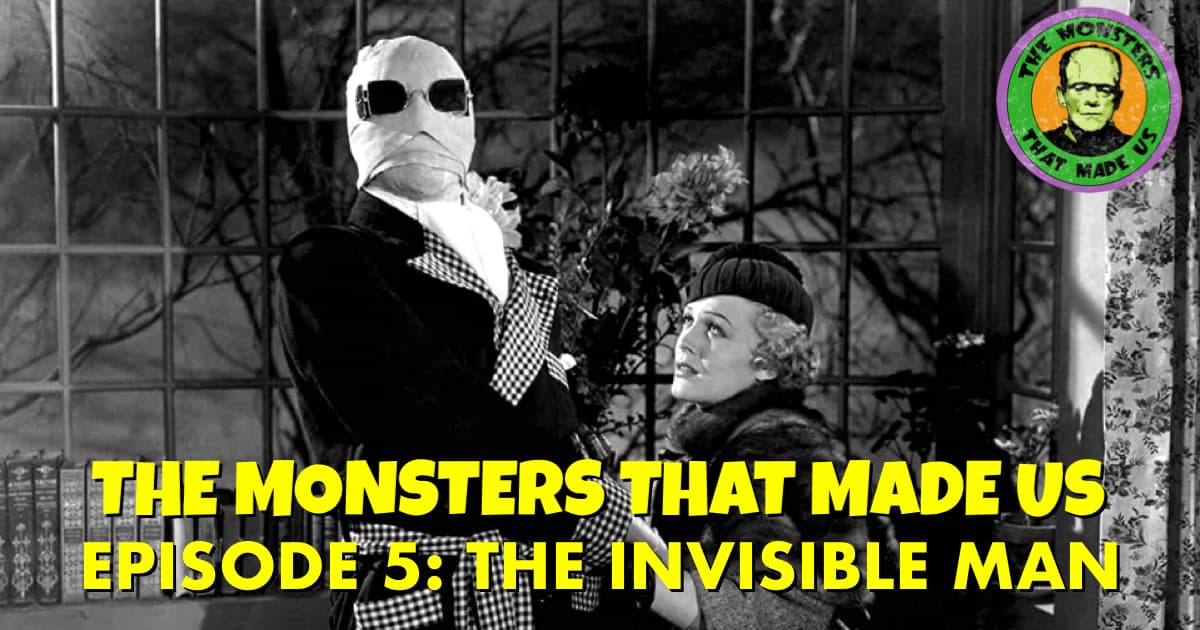 What's all this? Strange things are afoot in the small English town of Iping, but "The Invisible Dan" and "Monster Mike" are on the case! Join them as they discuss their mutual favorite of the Universal monsters, what makes The Invisible Man a quintessential James Whale film, John P. Fulton's breathtaking special effects (that STILL hold up almost 90 years later), Claude Rains' iconic scenery-chewing performance, and more!
If you enjoy this episode, and want to support the show, check out our Patreon!
Listen, Subscribe, and Rate Our Show:
iTunes
Spotify
Google Play
Stitcher
Amazon
Like Us on Facebook:
The Monsters That Made Us
Follow Us on Twitter:
@MonsterMadePod
@DanColon
@the_mikestir
Follow Us on Instagram:
@TheMonstersThatMadeUs
Explore and Say Hello:
Send us an email at themonstersthatmadeus@gmail.com!
Our Patreon!