The Monsters That Made Us #6 – The Bride of Frankenstein (1935)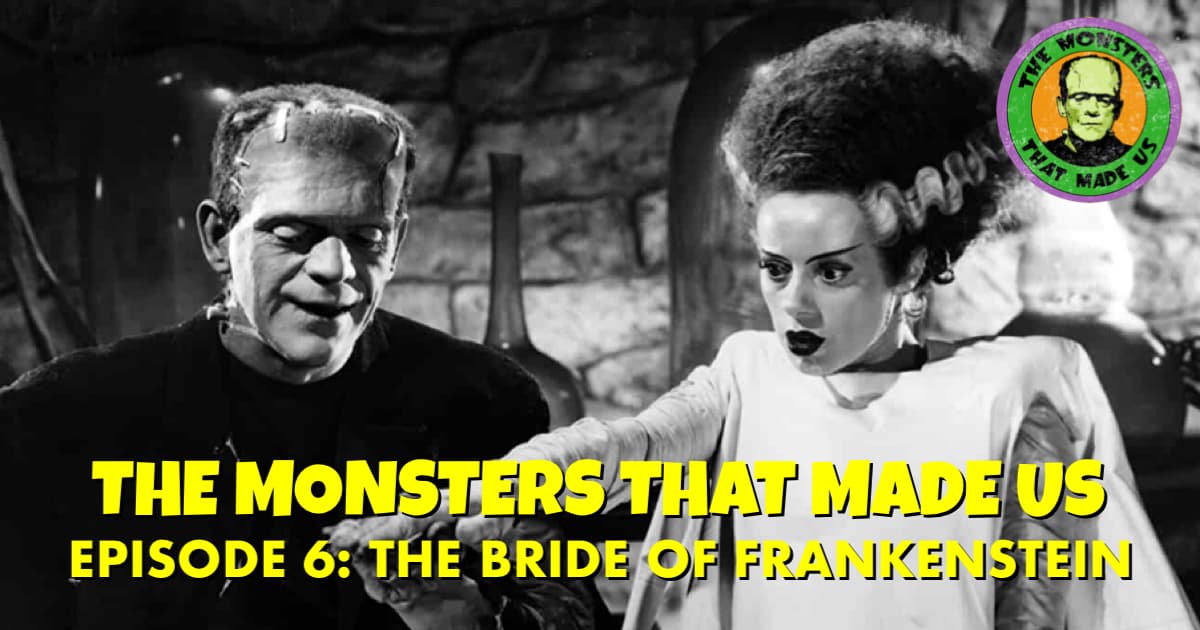 Grab your torches and pitchforks because in this episode, "The Invisible Dan" and "Monster Mike" are heading back to the world of Frankenstein to discuss the first sequel in Universal's Classic Monsters series! This time, the monster demands a mate! Find yourself a friend, and listen as they discuss James Whale's reluctance to return to Frankenstein, the colorful new cast of characters, Jack Pierce's evolving makeup designs, and why this weird film (that's almost a parody of the genre) continues to stand among the greatest sequels ever made, and might just be James Whale's crowning achievement!
If you enjoy this episode, and want to support the show, check out our Patreon!
Listen, Subscribe, and Rate Our Show:
iTunes
Spotify
Google Play
Stitcher
Amazon
Like Us on Facebook:
The Monsters That Made Us
Follow Us on Twitter:
@MonsterMadePod
@DanColon
@the_mikestir
Follow Us on Instagram:
@TheMonstersThatMadeUs
Explore and Say Hello:
Send us an email at themonstersthatmadeus@gmail.com!
Our Patreon!