The Monsters That Made Us #29 – Creature from the Black Lagoon (1954)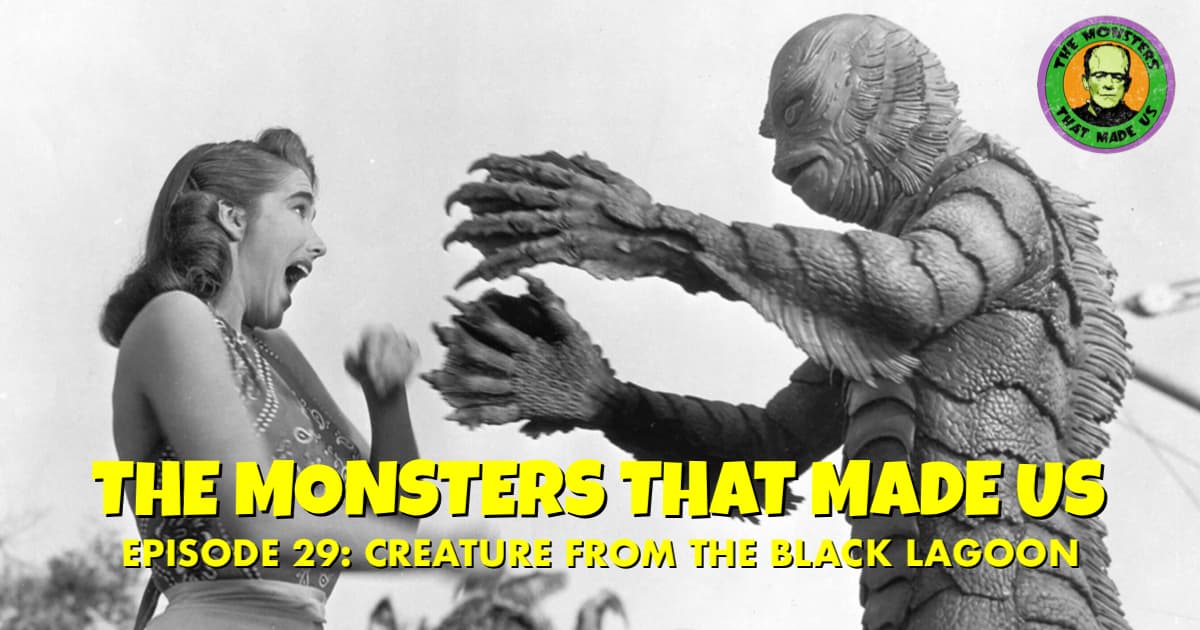 All aboard! In this episode, "The Invisible Dan" and "Monster Mike" cruise deep into the Amazon in search of a creature which may bridge the evolutionary gap between man and fish! Join them as they discuss the Gill-man's painstaking design process, the narrative similarities to King Kong, the breathtaking underwater photography, and why Creature from the Black Lagoon is unquestionably one of the all-time great monster movies.
Check out the original Gill-man test suit here!
If you enjoy this episode, and want to support the show, check out our Patreon!
Listen, Subscribe, and Rate Our Show:
iTunes
Spotify
Google Play
Stitcher
Amazon
Like Us on Facebook:
The Monsters That Made Us
Follow Us on Twitter:
@MonsterMadePod
@DanColon
@the_mikestir
Follow Us on Instagram:
@TheMonstersThatMadeUs
Explore and Say Hello:
Send us an email at themonstersthatmadeus@gmail.com!
Our Patreon!