The Monsters That Made Us #25 – She-Wolf of London (1946)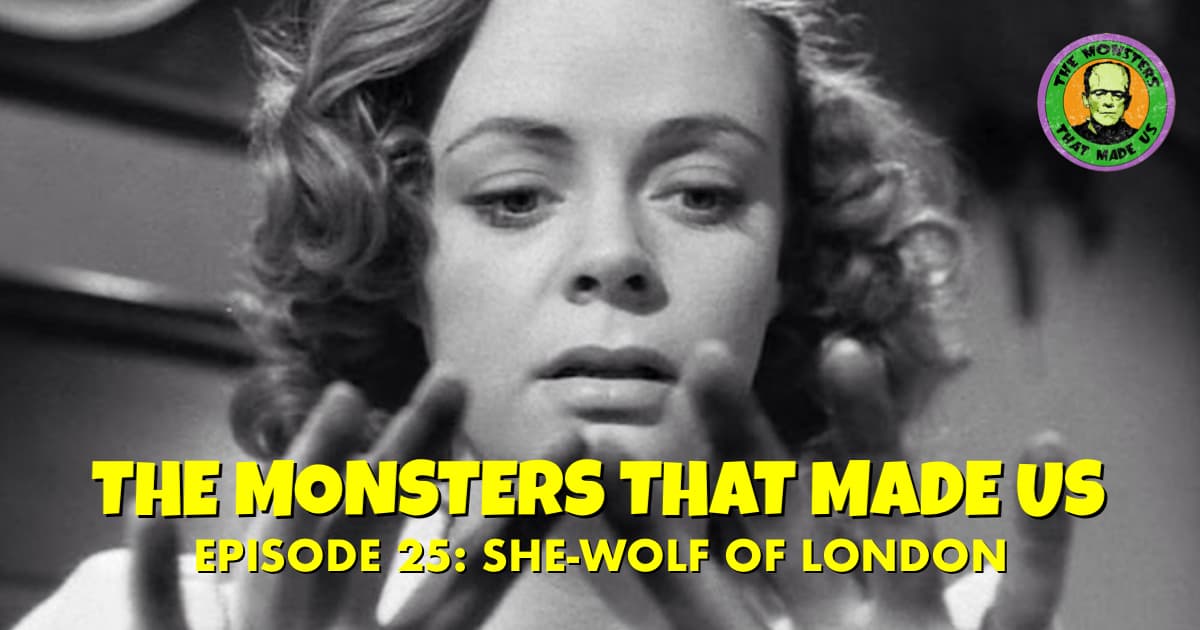 Well, folks, Universal Studios horror has come to an end. For now, anyway. Join "The Invisible Dan" and "Monster Mike" as they discuss Universal's decision to stop producing the horror films that had propped them up in their infancy, as well as the myriad problems with She-Wolf of London, the cast connections to some other CageClub Network shows, and why the once-effective Val Lewton-style unseen horror approach may have been too little too late for the struggling studio.
If you enjoy this episode, and want to support the show, check out our Patreon!
Listen, Subscribe, and Rate Our Show:
iTunes
Spotify
Google Play
Stitcher
Amazon
Like Us on Facebook:
The Monsters That Made Us
Follow Us on Twitter:
@MonsterMadePod
@DanColon
@the_mikestir
Follow Us on Instagram:
@TheMonstersThatMadeUs
Explore and Say Hello:
Send us an email at themonstersthatmadeus@gmail.com!
Our Patreon!