#CageClub Revisited #020 – Stolen (2012)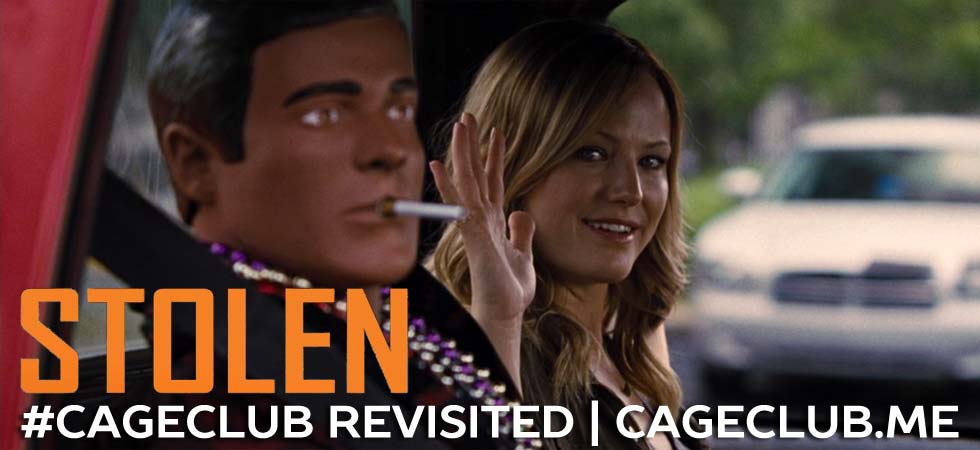 Along with Seeking Justice, Stolen is one of our favorite straight-to-DVD era movies in Cage's filmography. There's a simple wonder and majesty to this movie. Don't get us wrong, we still prefer Simon West's other Cage movie, but there's something inherently charming about this movie. (It's probably Malin Akerman.) As we revisit Stolen, we talk about Simon West's penchant for including stuffed animals in his movies and Nicolas Cage's questionable parenting style. We also talk about short-lived (but wonderful) TV shows like Trophy Wife and The Grinder, which only leads to more talk of Malin Akerman. As always, this episode is filled with impressions a-plenty, including one from Joey that's apparently… good? Mike says it's good, but you be the judge! Also: will Joey finally find a red sports car to complete his bingo card?
If you want to check out Austin Wolf-Sothern's joke about The Purge, you can do so here. Also, check out that time he guested on an episode of Watch The Theron!
Download the bingo board template (.xlsx), plus bingo "squares" (and how to randomize).
Listen, Subscribe, and Rate Our Show:
Like Us on Facebook:
Follow Us on Twitter:
Follow Us on Instagram:
Follow Us on Letterboxd:
Say Hello: